Three Health-Related Bonuses to Eating Disorder Recovery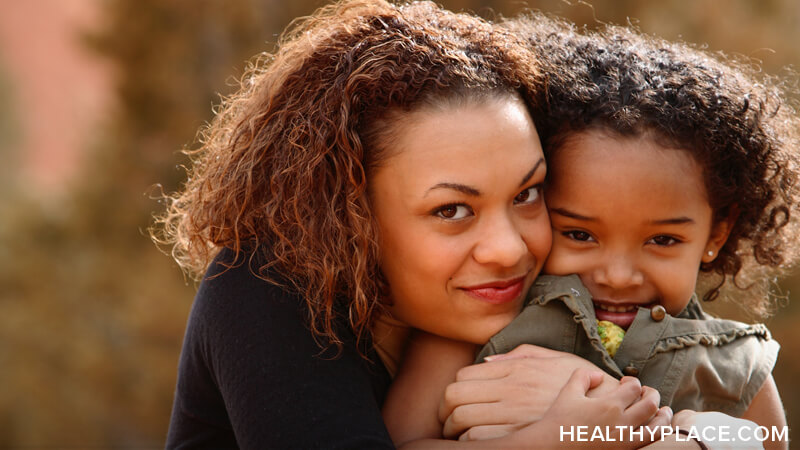 Three health-related bonuses to eating disorder recovery are given to us as we walk down recovery road. When we're healthy we often take that health for granted, but when we're sick we long for health and lament that we haven't been appreciative of it. But recovery teaches us that the body, mind, and soul are more resilient than we might have thought. There are at least three health-related bonuses to eating disorder recovery.
You Can Recognize Health-Related Advantages at Any Time
Recently I've been sick. It's been one of those colds and flus, that keep migrating from symptom to symptom. Just when you think it's over it moves from the throat to the chest or back up to the sinuses.
Not feeling my best always makes me thankful for the majority of days where I'm healthy. It reminds me of how fortunate I am to have my health especially since for a decade I abused my body with an eating disorder.
Years ago, when I was in inpatient treatment at the hospital for my eating disorder, I met many men and women who were struggling with the same issues – weight, body image, food, self-esteem, life trauma both large and small. The eating disorder was the surface issue that connected us all, even though as we dove below the surface we were all vastly different.
There were many people at the hospital that had health-related issues brought on by starvation or purging. It's true that some of the damage that we do to our bodies will remain with us but the body has a tremendous ability to rebuild and regenerate. Our entire system has the ability to heal during recovery.
Health-Related Bonuses to Eating Disorder Recovery
Here are three ways that the body can heal giving us healthy-related bonuses during eating disorder recovery:
#1 Health-Related Bonus in Eating Disorder Recovery: The Body Can Rebuild
The body is a magical creature. It can take a lot of abuse and still function. It's also fragile and delicate. During the eating disorder, we often think that our body is invincible and that what we are doing isn't that bad. That is until something breaks down or stops functioning properly and then we are faced with the fragility of this human body that is our home.
And since this is the only body that's our home in this life, it's important to take care of it. The truth is that eating disorders can damage our bodies permanently, but there is also hope. The body is incredibly resilient and when given love, proper nutrition, time, and care, it can rebuild itself. Certain damage can be reversed with time. As we're in eating disorder recovery, our bodies often recover with us.
#2 Health-Related Bonus in Eating Disorder Recovery: The Mind Can Rebuild
If you're in your eating disorder you know what it's like to have a nasty voice in your head all day, telling you what to do and how you're a failure. The mind is a scary place to be because the eating disorder takes it over like a puppet.
Through eating disorder recovery, we learn how to take back our own minds. We learn how to question irrational thoughts and second-guess the voice of the eating disorder. A major health-related eating disorder recovery bonus is taking back that voice.
There is something called neural plasticity, which means that the brain has been proven that it can rebuild itself and function differently. I haven't physically seen my brain in action but I know this is true because the way that I think is completely differently from when I was caught in the eating disorder. My brain is different because of therapy and learning skill sets I'd missed in my earlier life. The brain can rebuild itself to be healthier than before.
#3 Health-Related Bonus in Eating Disorder Recovery: The Soul Can Rebuild
The soul can be a nebulous thing for some of us, but I want to mention it because I have found that for many of us with eating disorders, there's so much shame associated with them. There's the feeling that God abandoned us and there's a lot of anger, and even hatred, towards God, and this can be painful.
Many of us were raised with religious or spiritual systems that were prone to guilt or shame us. During the eating disorder, these systems could have made us feel that we were not even loved by a higher power. During eating disorder recovery, you get to fine-tune your relationship to God, the universe, or higher power. You get to decide what serves you and what doesn't.
I found that through eating disorder recovery and my rage with God, I traveled a roundabout way back to a God that I believe is love and doesn't guilt or shame me. Everyone's path is different but our soul can rebuild no matter how it has been torn down. I've seen this connection with spirituality be incredibly helpful for many people during recovery and beyond.
There Are Health-Related Bonuses to Eating Disorder Recovery
No matter what the eating disorder has done, it's important to remember that it doesn't get to have the final say. We have choice over our lives, and through eating disorder recovery we get to reclaim our health.
APA Reference
Zoccolante, Z. (2017, May 24). Three Health-Related Bonuses to Eating Disorder Recovery, HealthyPlace. Retrieved on 2023, June 10 from https://www.healthyplace.com/blogs/survivinged/2017/05/3-health-related-bonuses-to-recovery
Author: Z Zoccolante
I think this is a beautiful read. "No matter what the eating disorder has done, it's important to remember that it doesn't get to have the final say." -- what a profound reminder. So often when dealing with an eating disorder and/or recovery this notion of control can seem so far from reality, but it is the absolute truth and so important to remember. I love that you started by talking about the body's resilience, and ability to recover but then went on to the mind, and finally the spirit. I don't know if most part would think about the last two, or at least the last in particular, but again, what valuable reminders. The body and mind (and spirit) are so incredibly connected. When we begin to see health in one, we almost instantly begin to see health in the others. Seeing that all of these are capable of strength, and regrowth is a powerful, hopeful reminder.
Yes eating disorder is big problem worldwide
Leave a reply