Britney Spears' Conservatorship: Mental Health Stigma's Role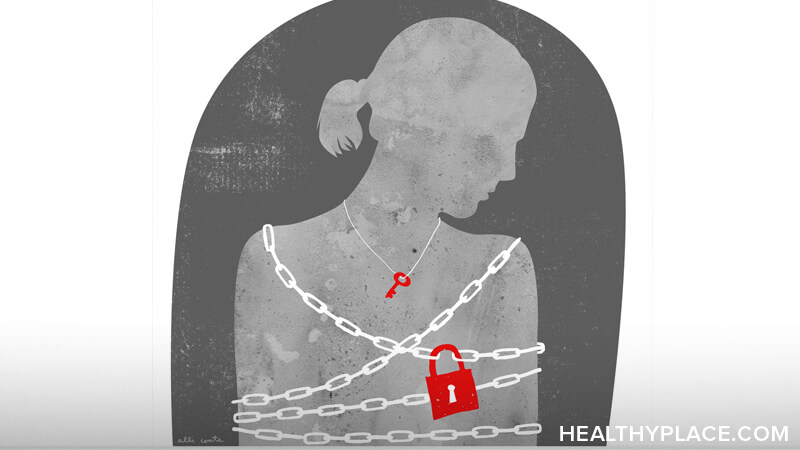 Britney Spears' conservatorship has been a hot topic since she was able to say her piece in court on June 23. It's caused fans to rally behind her, supporting her as she struggles with being under other peoples' control for more than a decade and the impact that's had on her mental wellbeing. Perhaps ironically, it was a mental health crisis that kicked off the conservatorship, to begin with. I can't help but wonder, what has been mental health stigma's role in keeping that conservatorship in place?
How Has the Conservatorship Impacted Spears?
Spears' conservatorship began in 2008 after a public mental health crisis magnified further by the paparazzi. Although I've never really been a fan of hers and didn't follow news about her, I still remember the photos captured of her shaving her head with wild eyes and others where she brandishes an umbrella as a weapon. It was clear that she was going through something and needed help.
That help came in the form of the conservatorship, which Spears herself credits as being a key part in saving her career and finances.1 I feel something missing from that, however, and that is any mention of it saving her overall wellbeing. Indeed, she told the court on Wednesday that she feels depressed, angry, and traumatized by the control her conservators have held over her life, even noting that it feels abusive.2
So why is the conservatorship still in place? I'm sure many in the #FreeBritney camp would argue that it's because her father (who is one of her conservators) is manipulative and has bad intentions, and that may very well be the case, given that even Spears feels he enjoys the control.3 But I think mental health stigma also has a very big role to play in how this has progressed.
Stigma Turned Spears' Mental Health Crisis into a Weapon
Think about it. How did people react to her mental health crisis back in 2008 and even since then? I distinctly remember people calling her crazy, insane, and other derogatory things. Over the years, the image of her with wild eyes has been made into meme after meme and is generally something used for mockery. Spears shared that paparazzi also take pictures and laugh when she goes to therapy. 4 It's awful. It's mental health stigma.
And I argue that those same images and that same impression from over 10 years ago still sticks to this day and are used as weapons against her to keep the conservatorship in place. If paparazzi are truly behaving the way she claims, that shows how her crisis is still be interpreted. Also, in her courtroom speech, Spears noted how whenever she disagrees with something, it's argued that she's erratic, uncooperative, and overall still unwell. 5 It seems that the initial mental health crisis and those captured moments are still heavily influencing the present and how people shape it for her.
I'll be honest: as a non-fan, I've not followed any of this very closely. It's only recently that her conservatorship and the problematic claims against it have really come on my radar, and I'm sure it's far more complicated than a blog post can cover. All the same, I believe mental health stigma is playing a role in the conservatorship's longevity, and that role should be heavily scrutinized when approaching this matter and addressing Spears' concerns and wellbeing.
Sources
APA Reference
Barton, L. (2021, June 28). Britney Spears' Conservatorship: Mental Health Stigma's Role , HealthyPlace. Retrieved on 2023, December 10 from https://www.healthyplace.com/blogs/survivingmentalhealthstigma/2021/6/britney-spears-conservatorship-mental-health-stigmas-role
Author: Laura A. Barton
It's always interesting when something around mental health claims a spot in major news. You bring up an interesting point about the unspoken role of mental health stigma in this and in truth, it's hard to argue against that. Oftentimes, people aren't even fully aware of their biases toward something like areas of mental health because so much of it has been warped by things like media portrayals. An interesting point to consider.
Hi Lizanne. The biases you mention here are what I was trying to get at with this blog. Thanks for finding the words I couldn't quite there! You're right, though, it's always an interesting situation when mental health enters the news because how people react to it could go so many ways. Thanks for reading. :)
Leave a reply