Leaving An Abusive Relationship: Why Can't I Just Leave?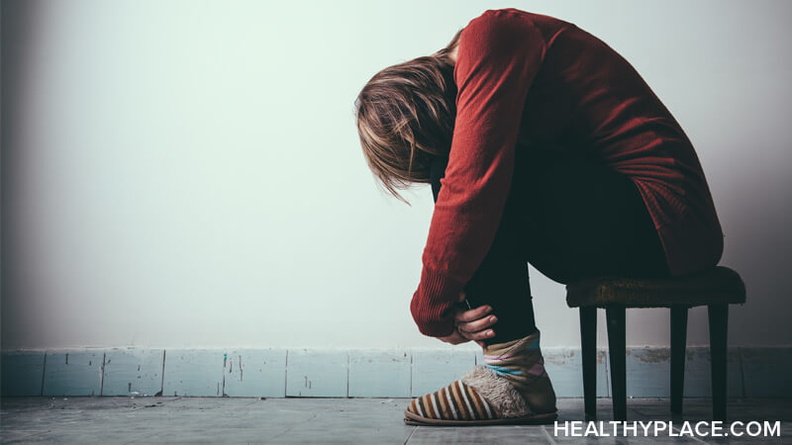 So many people beat themselves up over the question "Why can't I just leave?" You want the easy answer? You aren't ready to leave yet.
You
haven't been convinced that the abuse warrants you leaving, or
you lack financial resources, or
you're in business with your abuser, or
the kids are too small, or
the kids are almost out of school, or
the abuser needs you, or
fill in your reason here.
Notice I said fill in your reason here. These are not excuses. The reasons you stay may sound like excuses to someone else, but don't let anyone belittle your decision to stay. I really want to end that sentence with "to stay for now" but truth is that you may never leave. You could be 70 years old and wondering how your spouse is managing to exceed life expectancy, them being so miserable and nasty and all (lots of people are doing this right now).
I want you to be okay with choosing to stay, because making decisions is empowering. Staying is a choice you can make.
Leaving An Abusive Relationship Is Important
Irresponsible Advice
It would be very irresponsible of me if I don't say a few things at this point.
I want you to end your abusive relationship. Life is too short and precious to spend it with a person who hurts you.
If your abuser physically assaults you, I hope you leave right now. Verbal abuse escalates to physical assault and assault escalates to death. Additionally, you may not be the only one to die -your abuser could murder you and then your children and anyone else on the scene.
Point is that choosing to stay with an abuser will have very serious emotional and/or physical consequences. It is only a matter of time.
Leaving An Abusive Relationship Is Not Your Only Option
Honoring a person's choice to stay in an abusive relationship is a relatively new concept to domestic violence social workers and other domestic abuse helpers. You might find helpers who support you no matter what you decide to do. On the other hand, you might find helpers who decide there's nothing they can do for you if you do not leave the abuser. That hurts, I know, but just because they're the experts doesn't mean they always know the right thing to do.
Additionally, many of your closest friends and family members may distance themselves from you if you choose to stay. Often we tell ourselves that they're tired of listening to us complain when we won't do anything to change it. Remember though, the ones who love you need to keep themselves sane, too. If they're in the battle with you, they may not be strong enough to pull you out if you change your mind and leave the relationship.
Don't take it personally if people don't support your decision to stay, and please don't beat yourself up because you feel you can't leave. Let's just roll with this for a while and see what we can do for our mental well-being when we choose to stay.
Key Concepts to Accept About Your Abusive Relationship
You cannot make your abuser happy, therefore you cannot make them mad, either. You do not have magic powers that control your abuser's words or actions and no combination of your words or behaviors will result in an end to the abuse.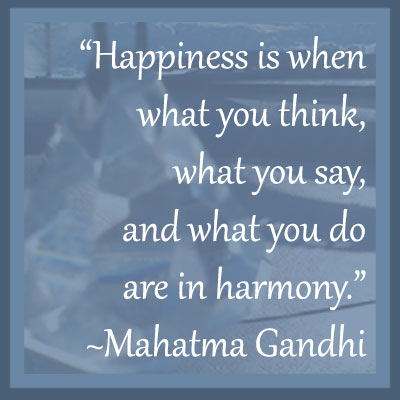 Most everything you do and say will be "wrong", and if you are right today, you'll probably be wrong tomorrow. So you may as well do exactly as YOU please at all times. Make your own decisions, act on your hunches. It doesn't matter what you do, the abuse will continue.
You are in a relationship that thrives on your honest disclosures about yourself. However, unlike healthy intimate relationships, your significant other uses your deepest secrets against you. You cannot trust your abuser with your heart, so keep your mouth shut about it.
There will be moments of joy and pleasure in your abusive relationship. Go ahead and enjoy the sex, the compliment, the joke, etc. But leave the joy in the moment. Don't assume that because s/he smiled a minute ago that the smile will be there when you look again. Humans need joy in their life, so grab all you can.
You need a safety plan. Period. Abusers are unpredictable and you never know when you're going to have to get away from them. Thinking through a safety plan during moments of peace will help you to think more swiftly and clearly during moments of danger.
Keep people on the outside of your relationship close. Isolation is the abuser's best friend. When you're isolated from others, you lose the most valuable lifeline an abused person can have - ideas from people other than the abuser. You increase the effects of abuse by only hearing your abuser's opinions, so stay connected to the world outside your home.
Educate yourself about domestic violence and abuse. Search words and phrases like verbal and emotional abuse, side effects of abuse, gaslighting, crazy-making and brainwashing. Learning a little bit each day about how your partner manipulates and controls you lessens their ability to do it.
Concepts to Accept About Yourself
You are human; a delightfully imperfect person who can do the very best you know how to do in this instant. Every instant.
You are lovable.
You deserve respect.
You can choose one thing today and another thing tomorrow.
You are powerful.
You can learn, grow and adapt.
You do not have to accept or absorb lies, even if the lie has a grain of truth to it (see Detaching from Verbal Abuse Hypnosis MP3).
You hold God's hand, even when you cannot feel it, but sometimes you must do something differently so He can help you in another way.
You decide who stays in your life.
You decide when leaving an abusive relationship is right for you.
You can also find Kellie Jo Holly on her website, Google+, Facebook and Twitter.
APA Reference
Jo, K. (2014, January 22). Leaving An Abusive Relationship: Why Can't I Just Leave?, HealthyPlace. Retrieved on 2023, November 30 from https://www.healthyplace.com/blogs/verbalabuseinrelationships/2014/01/why-cant-i-leave-abuse
Author: Kellie Jo Holly
Thank you for this article. As I sit crying on the bottom bunk of my sons room I feel a little stronger. I know leaving isn't an option so I can make tomorrow better than today.
I need to get out of my marriage. My husband is not always mean but he has a sharp tongue and is quick to call me names, even the kids (mine and his). It has gotten physical before but he doesn't try and control money, or stop me from seeing people. He doesn't work anymore, but I work full time. He stays home with the kids. I want to leave, I really do but I have no family or close friends to go to and I don't want to leave my kids. How do I make him leave? I want this to stop. I don't want my kids to grow up frightened or angry or act like him. What should I do? He hasn't hit me in a long time but the verbal/mental abuse is every day.
Please find Alanon Meetings and attend them, I wish you well, you are not alone xo
My live has become so bad I meet this man 6 years ago and have not be able to leave. He is abusive and plays mind games I no longer no who I am. He is an acholic and drug addict not to meantion a porn addict, in which I just found out and not normal porn. I have no say in anything and I can't even turn the tv down so I can sleep I work a lot and I'm up at 5am but he has the tv loud and calls me controlling because I aks tomtunr it down he calls me terrible names and kicks me out into my own room when he no longer wants me. He lies about everything. The threats he is going to but my body in acid is all the time. He threatens that he will kill me if I find another man. I am so scared and have lost my power I am a shell of a person now. I am scared to be on my own and scared to stay. He talks badly about me to his family and beat me up And I lost our baby of 5 months I had him charged but dropped it now at family events he goes on about how I had him locked up he is sick so sick and so mean, I wished I could walk away but the person I am is no longer... I have tried to get help from therapist but it's not worked. They all say I'm in danger but I can't see it. I wished someone could help me get away, I see myself as the star in sleeping with the enemy..
This year has been the best and the worst year of my life. I met my fiancé late May at a strip club and the moment I saw her, I fell in love with her. She is beautiful, smart, and fun to talk to. Only when she is not high off cocaine or drunk. Or both, which happens more often than not. We got engaged in August in Vancouver when we went to visit her parents. Her family adores me and sees that I am making a positive change in her life, but for the past two or so months, things haven't been great. I have been called many, many names, embarrassed in public, and disrespected beyond belief. I grew up with an emotionally, physically, and mentally abusive dad and as a result, I suffer from depression, anxiety, low sense of self esteem, and a low sense of self worth. Lately, our arguments (which is mostly her yelling at me and berating me) have been about money. I bought her expensive gifts, I paid almost $1000CAD for her to do her hair, I bought her a new iPad Pro, and I bought her friend (who is a WONDERFUL person and a honest, loving mother) a new Nikon camera because she lost hers. Every trip I take to see her costs me $1000USD. And that's excluding the plane ticket. I'm totally broke at this point, and I took out a $16,000 loan and that's almost gone too. My credit cards are almost all maxed out, and now I have student loans to worry about every month. I'm also a nursing student who put his school aside because we were suppose to get married and move in together, so my life is at a complete standstill at the moment. And as a student, it's not too much of a surprise that I had to take out loans. All my friends that I talk to about her tells me that she is holding me down in life, which is true. I just can't seem to find the courage to end things. Earlier today, she took off the engagement ring after one of her drunken verbal abuse episodes, and threw it on the counter so hard that she lost it. I've been called weak, stupid, idiot, immature, pathetic, and disgusting on a daily basis.
I don't know why I'm still in her condo. She's asleep in the bedroom and I'm on the couch. I love her so much, but it's a one way relationship and that hurts so much. After 16 years of abuse from my dad, the last thing I want is abuse from a spouse... I know what I have to do, but I don't know how to do it...
Please help me, I'm 16 years of age and my boyfriend is a physco path. At the beginning of the relationship he made me block my friends, made me delete social media's, now he's abusing me verbally and physically. He locked me in his room, spat on me, punches, kicks, he even slit my own wrists but I can't leave him. I'm scared cos he says one day he's gonna kill me. Please help,
My emotions are a mess!
I'm in a really bad place.
My partner verbally abuses me and has started to punch, kick and hit me along with death threats. He literally flys off the handle at the smallest thing, eg. Me not stacking a plate in the dish washer the way he wants it, me slicing cheese to thick for his sandwiches,
He screams in my face and leans in trying to scare me. I stand there paralysed with fear, sometimes I nearly pee myself. He went fishing and woke me up early to go, he took me out in the middle of the ocean and stopped the motor of his boat. My blood turned cold. He started to tell me how worthless and pathetic I am as a human being (this is because I couldn't help him pack as much for our camping trip, because I was working all week and even though I asked if he would like help he would say no) he started screaming at me and I thought I was going to die. I thought he was going to drown me since a few hours earlier he told me he was going to bash me up and leave my body in a ditch. He forced me to get in the car before our trip but I was too scared. I tried to hail a car over to help me but no one saw me.. so I got in his car. He either thinks I'm the best thing ever or he wants to kill me. There's nothing in between. I know I'm in a bad relationship but my emotions are a mess and I feel like I'm stuck and helpless.
After reading all of yalls comments I decided it was time to share mine. I'm 19 years old and my fiancé is 27. We have been together 1 year and 2 months. 2017 has to be the worst year of my entire time. The first month of our relationship was amazing he would wine and dine me, so respectful, charming and everything above. I remember the first time I was ever abused physically I went to the bank I decided to do it while he was sleeping so I didn't wake him and as I was there at the bank he was blowing up my phone I told him where I was and when I got home I remembered being chocked so hard. The next months I cheated on him with my ex because I couldn't handle the names he called me and the abuses. My ex had never not once in 3 years had ever put his hands on me. And I wasn't used to it so of course it was easy to run to him. I told my fiancé and surprisly he didn't hurt me instead he cried and got over it and realized that the reason I did that was because he wasn't loving me right. After all of that we moved into our new place and he absuse got so real. He had broken 2 of my phones and would chock me and slap me all the time. Over stupid fights. I would always say stuff back and it made things a whole lot worse for me. He would pull my hair and hurt me so bad. After only being together half a year we got into an argument because he drinks way to much and I had said something I was driving his truck home because he had been drinking. He got so mad he turned the wheel and there were two poles and we landed right in the middle of both. God had to be watching over me that day because if I would have hit one of those poles I for sure would have been dead. We got home and he started chocking me and hitting me. He threw me into the wall I hit my ear so back there was blood everywhere. I called the cops because I was so scared. He went to jail and of course my stupid ass bailed him out. He promised to never hurt me again but you all know how that goes. Well he was on probation when he was arrested so they put him back in jail. What was he on probation for? A family violence charge from a previous girlfriend before me (I should have known then) and I bailed him out again after him being in jail for violating probation. Then he got but in jail 2 more times because we had a no contact order and we got pulled over twice. I would always pray that they would give him a no bond but they did so I thought it was a sign and bailed him out 2 more times. The abuse would never stop though everyday I constantly pray that we have a good day but we fight all the time. I've gotten to the point where I know what to say so he doesn't hurt me. His famous words are that he always says are "you pushed me" that's not an excuse for a man to hurt you. I've had so many bruises because of him. "You pushed me" is a saying I've come to hate. He is constantly jealous and always asking me where I'm at and what I'm doing something he pulls up the the house Just to check on me. He has distanced me from my family it's not even funny they Iive an hour away it's always some excuse why I can't see them. He gets mad if I don't post pictures on social media of how happy we are. He has called me names that have destroyed myself fat, ugly, bitch, stupid, mother fucker, cunt. Everyday I for sure get called a whore. He expects sooooo much from he the household work to be perfect and gets sooooo mad if there is even a wrinkle on his shirt or his clothes aren't taken to the cleaners.the smallest things make him so angry like if my car is dirty yet he broke my car windshield because he was mad and that's okay. So flash forward to December last week we got into an argument because he called me a mother fucker for no reason so flash forward and last week we got into a argument and for the first time in my life I thought he was going to kill me i got up and grabbed my dogs and proceeded to walk out the door he pulled me back in and chocked me so hard and was slapping me he was on top of me and I was fighting back so hard. I finally got outside and called the cops they came and saw the scratches on his neck from me fighting back and took me, YES me to jail because I didn't have any marks and he did. This is the lowest of my life I've ever felt I'm going to school to be a teacher and I don't know how I'm supposed to get a job with a family violence on my record. At jail I saw a judge and he looked at my fiancé back ground and saw a history of family violence so he let me go and found no probable cause to arrest me and I wasn't convinced thank you god!! But I'm so ashamed I've been to jail and I feel like I'm a criminal and it's only been a week since ive been out. And of course I took him back after he apologized I told him the first time he hits me again where over he said okay it's been a week and last night he slapped me and punched me so hard my neck is killing me. The only good thing about him is that he has a damn good job and makes lots of money. He was able to hire a damn good lawyer that he just got 1 year probation again for all his arrest that was it!!! And he always lets me keep his money but other than that, that man is the worst thing on earth I'm so emotionally drained and depressed, and I'm sso scared to leave because look what happened that time I feel like I can't even count on the cops to help me. I'm still so shocked on how I have given up so much in life for this man my family, school (I took off this semester) and my friends. I'm so alone. I'm hurt and I can move back in with my mom because she wants me back sooo bad. He put everything in my name and our lease is up and it would be the perfect time to move but I'm stuc in dept because of the holes in the wall the cabinets he's broken. I don't know why I allow myself to stay for some reason I believe he's going to change and I love that he has money but money isn't everything. I'm a beautiful 19 year old and I have goals for myself but I've been so mentally brought down Hes made me feel Iike nobody will love me. I hate to see what people think about me cause I have to move in with my mom. But I'm so drained and as I'm reading yalls post. I constantly see that other people can't leave either. Why? Why is it so hard to leave?? Why why why
Im n a abusive relationship, i have children i get verbally abused on a daily bases , he calls me broke bcuz he pays the bills, he hits me when i say things he dosent like, he hit me while i was holding my 9 month old son , im currently pregnant he still hits me n punches me , he dosent realize hes abusive , he cheats on he dosent help me with our son, i got a restraining once only to drop it bcuz he said i was wrong for calling the cops after he had a girl in my home cheating on me, i dont believe hes a bad person, now hes trying to take custody of my son when he dosent even spend time with him he pays for everything, im scared he going to hurt my son or me , the abuse is getting worse , im so depressed y is he doing this to us
I've been dating my boyfriend for about five months. During these months he has broken up with me countless times, at least once every two weeks, and comes back apologizing saying that he was stressed out and didn't mean anything he says. He constantly picks out my flaws like holding onto my stomach fat or telling me I'm mentally slow. He always accuses me of cheating or talking to other guys when I let him check my phone whenever he wants, but I can't ever look at his phone without him getting upset. He currently won't speak to me because I went home with my own family instead of staying with his family for Christmas. I have lost all of my friends because of this relationship and I feel like I'm going to lose my family too. The problem is even though we have all of these issues I am still madly in love with him. I've tried breaking up with him previously and I went right back a day later. I just don't understand how I can love someone that constantly can tell me that he doesn't love me and can say all these mean things to me... I don't know what to do anymore
Why isn't my comment published?
Hello, you can call me Rafaela (not my real name for privacy). I'm a mom of 3 kids and I'm from the Philippines. I've been with my husband, who is also my first and only boyfriend since High school and we got married after 6yrs when I fell pregnant with my first child. We were happy, we sure had ups and downs but there are times when the verbal abuse will roll out. He calls me names, and disregards the fact that I'm too tired to do a house hold chore for example yet he demands that I be the one to do it. If in the event that I'm able to tell him to do it instead, a series of insults and banging and loud noises can be heard. He also has the ability to shame me in front of my kids, even at the mall and other public places. It just makes me feel That I dont deserve to be respected and I lose my morale everytime it happens. Aside from verbal, emotional and physical abuse, there was something like smashing expensive gadgets like throwing the phone across the room, slammed my laptop so hard it broke to pieces etc and these are my things, things that I bought with my own money or a gift for me. And then, the physical abuse which at first it was just a single slap, then a punch and a kick or two, then whoah full out boxing. This really doesnt happen all the time, say once in every 2-3 months. In between we will be the picture perfect family before the abuse will happen again. It felt like everytime was my fault and that I deserved it. Then I had the courage to leave with my then 2 kids. We spent 3 weeks away from him and he begged me to take him back. I decided to give him another chance, i prayed so hard and i felt it was the right thing to do. Then i discoveredthat I was actually 6 weeks pregnant with my 3rd child! So theyall yold me that its just hormones and all that's why i left him. He promised to look for a stable job to support us, promised never to shout and cuss and all at me and all that shit. As time goes by, the shouting came back, the cussing came back but thank goodness the physical abuse never came back. I learned to be careful with my words and how i act and I also submitted myself more to him as a wife doing everything from being a house wife to the sole breadwinner and slave of the house. He also works sometimes as a part time freelancer but most of the time its me who puts money in the table. I wouldnt have minded if that was the case but they way he insults me and talks to me just feels so degrading. Fast forward 3yrs after we got back together, i met up with some friends and there was a misunderstanding on when we should meet. He is to meet me at the mall with our 3 kids after my meet up with my friends. Unfortunately my meetup got extended and I almost lost track of time and i just remembered when i got an angry text. So i hurried off to see them and left my friends, and what does he do? He shouted at me in front of other people and made a small scene at the mall. It was horrible. Then I decided to turn back and not go with them since he already walked the otherway holding my kids hands. I decided to spend time walking alone thinking of what to do. When i cleared my head, i went home and i realized i could not bear to talk to him. So we went 24hours no talking. After that, he made the first arrogant move. Things got escalated so fast that he attempted to slap me, and me being frustrated already, stood up (first time i provoked him fyi), and I said "go ahead! I'm all you can beat anyway" then in a snap he puched and kicked and threw me across the room, threw things at me, punch kick pulled my hair and strangled me a lot of times. All the while cursing and telling me that I was the one who provoked him so I so deserve to be beaten. He even taunts me to go ahead call the police file a case and to facetime my mother who is in the USA so he can show her how he beats her only daughter. The whole time I was being hurt physically, all i felt was numbness and fear and also I felt sorry for him. So instead of fighting back i attempted to hug him to pacify his anger. This worked previously but not this night of december 5, 2017. Instead of stopping, he grabbed my arms and strangled me. I was the one who begged him to stop but everytime i do, it just makes him more eager to hurt me. Then a miracle happened, he stopped, prolly tired and I'm aching all over. Then he apologized. I decided to test him, one last time and i pretended to forgive him and admit it was my fault and i accepted that I deserved to be beaten etc. The next day, i could barely move, i have bruises all over but thankfully they are concealed in clothing. Even though he is well aware of what he did to me and how I must be feeling physically, he is more concerned that his foot is aching from all the kicking he did, and his wrists seem dislocated and his shoulders are aching as well! I decided to ignore it. He seemed empathetic specially when he saw the biggest angry bruise on my shoulder and he kissed it and whispered "I'm so sorry, please do not do that again as i cannot control my anger". Today, i'm still aching all over, walking is a struggle, my neck feels broken and swollen but I still manage to do my normal house routine but at a slower pace. There was just one thing that I asked him to do for me since I'm unable to stretch my arms fully because my rib and back are really painful, he shouted "so what?! My arms ache too you know?" He also said "you asked for it and now you're complaining?" How can he do this to me? How can he treat me like this? He is normally very sweet but if i do something stupid or make a mistake or if we run out of food or money, you can expect a drastic change of behavior from him. Despite all, i dont think he is a bad person. I think he just dislikes to be in a bad situation, example, car battery ran out. Instead of looking for a solution, he tells me "i dont care about the car, let it rot". Please help me. Should I leave? What should I do. I have 2 daughters aged 11 and 7 and a son aged 2yrs old. The 2 daughters are still at school. I feel like I should leave ASAP but I just dont know if its right or should I be planning first? No one from his family nor mine knows that the abuse happened again btw. Thanks for your time in reading my really long comment!
Its been 3years and yesterday I thought it would be the day I die. I begged for my life as I gasped for what I thought would be my last breath. Just when I thought he'd let up strangling me, he put a pillow over my face. How did I stay so long this isnt the first time. He has spent hours brutalizing me over a text or me not wanting sex, or if I caught him lying or cheating. He has no car, no job, 3kids, and is epileptic gaww I feel like such a fool. I'm educated, with a career, house job, beautiful kids of my own. After this latest beating, I've had enough and I will never forget the look he had in his eyes, he won't be happy unless he kills me or ruins me somehow.
My name is Alexis and I am 18 years old I've been in a relationship w my boyfriend for almost a year and he's beaten me idk how many times , emotionally & mentally abused me as well and cheats on top of that . I am Tired He doesn't allow me to have friends barely family or even any contact w the outside world . He currently has a case where he will have to go to court because of beating me so badly . Every time I give Him a chance he takes advantage of it & I'm just sick he tells me I'm ugly, broke, fat etc and doesn't appreciate me at all . He says there's other girls who look better that he should be with than me . I've prayed for a change but It doesn't seem like I'll get one ?
Leave a reply