Leaving An Abusive Relationship: Why Can't I Just Leave?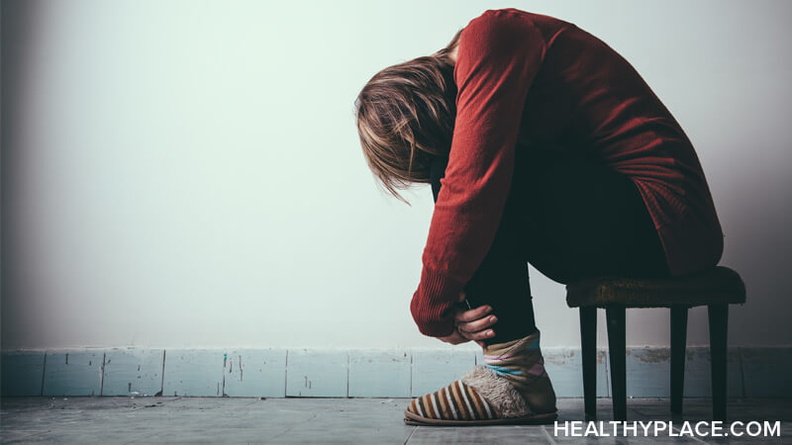 So many people beat themselves up over the question "Why can't I just leave?" You want the easy answer? You aren't ready to leave yet.
You
haven't been convinced that the abuse warrants you leaving, or
you lack financial resources, or
you're in business with your abuser, or
the kids are too small, or
the kids are almost out of school, or
the abuser needs you, or
fill in your reason here.
Notice I said fill in your reason here. These are not excuses. The reasons you stay may sound like excuses to someone else, but don't let anyone belittle your decision to stay. I really want to end that sentence with "to stay for now" but truth is that you may never leave. You could be 70 years old and wondering how your spouse is managing to exceed life expectancy, them being so miserable and nasty and all (lots of people are doing this right now).
I want you to be okay with choosing to stay, because making decisions is empowering. Staying is a choice you can make.
Leaving An Abusive Relationship Is Important
Irresponsible Advice
It would be very irresponsible of me if I don't say a few things at this point.
I want you to end your abusive relationship. Life is too short and precious to spend it with a person who hurts you.
If your abuser physically assaults you, I hope you leave right now. Verbal abuse escalates to physical assault and assault escalates to death. Additionally, you may not be the only one to die -your abuser could murder you and then your children and anyone else on the scene.
Point is that choosing to stay with an abuser will have very serious emotional and/or physical consequences. It is only a matter of time.
Leaving An Abusive Relationship Is Not Your Only Option
Honoring a person's choice to stay in an abusive relationship is a relatively new concept to domestic violence social workers and other domestic abuse helpers. You might find helpers who support you no matter what you decide to do. On the other hand, you might find helpers who decide there's nothing they can do for you if you do not leave the abuser. That hurts, I know, but just because they're the experts doesn't mean they always know the right thing to do.
Additionally, many of your closest friends and family members may distance themselves from you if you choose to stay. Often we tell ourselves that they're tired of listening to us complain when we won't do anything to change it. Remember though, the ones who love you need to keep themselves sane, too. If they're in the battle with you, they may not be strong enough to pull you out if you change your mind and leave the relationship.
Don't take it personally if people don't support your decision to stay, and please don't beat yourself up because you feel you can't leave. Let's just roll with this for a while and see what we can do for our mental well-being when we choose to stay.
Key Concepts to Accept About Your Abusive Relationship
You cannot make your abuser happy, therefore you cannot make them mad, either. You do not have magic powers that control your abuser's words or actions and no combination of your words or behaviors will result in an end to the abuse.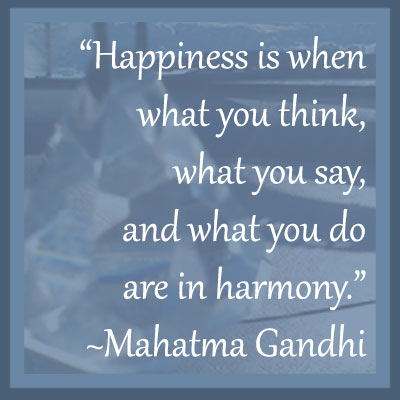 Most everything you do and say will be "wrong", and if you are right today, you'll probably be wrong tomorrow. So you may as well do exactly as YOU please at all times. Make your own decisions, act on your hunches. It doesn't matter what you do, the abuse will continue.
You are in a relationship that thrives on your honest disclosures about yourself. However, unlike healthy intimate relationships, your significant other uses your deepest secrets against you. You cannot trust your abuser with your heart, so keep your mouth shut about it.
There will be moments of joy and pleasure in your abusive relationship. Go ahead and enjoy the sex, the compliment, the joke, etc. But leave the joy in the moment. Don't assume that because s/he smiled a minute ago that the smile will be there when you look again. Humans need joy in their life, so grab all you can.
You need a safety plan. Period. Abusers are unpredictable and you never know when you're going to have to get away from them. Thinking through a safety plan during moments of peace will help you to think more swiftly and clearly during moments of danger.
Keep people on the outside of your relationship close. Isolation is the abuser's best friend. When you're isolated from others, you lose the most valuable lifeline an abused person can have - ideas from people other than the abuser. You increase the effects of abuse by only hearing your abuser's opinions, so stay connected to the world outside your home.
Educate yourself about domestic violence and abuse. Search words and phrases like verbal and emotional abuse, side effects of abuse, gaslighting, crazy-making and brainwashing. Learning a little bit each day about how your partner manipulates and controls you lessens their ability to do it.
Concepts to Accept About Yourself
You are human; a delightfully imperfect person who can do the very best you know how to do in this instant. Every instant.
You are lovable.
You deserve respect.
You can choose one thing today and another thing tomorrow.
You are powerful.
You can learn, grow and adapt.
You do not have to accept or absorb lies, even if the lie has a grain of truth to it (see Detaching from Verbal Abuse Hypnosis MP3).
You hold God's hand, even when you cannot feel it, but sometimes you must do something differently so He can help you in another way.
You decide who stays in your life.
You decide when leaving an abusive relationship is right for you.
You can also find Kellie Jo Holly on her website, Google+, Facebook and Twitter.
APA Reference
Jo, K. (2014, January 22). Leaving An Abusive Relationship: Why Can't I Just Leave?, HealthyPlace. Retrieved on 2023, December 6 from https://www.healthyplace.com/blogs/verbalabuseinrelationships/2014/01/why-cant-i-leave-abuse
Author: Kellie Jo Holly
I have experienced this in the past from lady who verbally abuse me, it took me some time to understand this because in my mind i thought its only the men that abuse women never knew it could be the other way around, thanks for sharing this for more people to know and understand where they are heading to in their relationships.
Hey I'm pregnant and I'm 23 years old I've been with this guy since April of 2017. Every since then i have been moving around place to place with him trying to get on our feet. But nothing ever works out. I have alot of mental disabilities. Everywhere we go we can't stay long enough. He does not want to keep his mouth shut in order to get on our feet. He has made it to where my family don't want nothing to do with me and especially him. He makes problems out of every little thing anyone ever says or does it could be who picks him up from work. It could be anything. He is always getting mad at me because I'm worried about losing my baby because he don't know how to keep his mouth shut and I tell him we got to get on our feet or i will lose my baby and that he needs to stop. He gets mad and says that I am saying everything is always his fault. And he will yell at me threaten to take my phone away or even not pay my fine because I got in trouble and now I have to go to court he says get my family to pay it and see what happens since everything is his fault and I just try to tell him it's best not to say anything it only makes things worse. He demands sex he says if I won't give it he will take it. He has pulled my hair grab my face etc. He has made me turn against my family. He says I can't make it with out him and sadly because I can't work I feel that way. At one point he threatened to take my baby away. He has messed up my mind to the point to where I can't even function right. I'm so emotional and I sometimes I feel suicidal because of the situation he puts us in. Nothing is ever his fault he never does anything wrong as he says it. He yells at me till I start crying won't stop and then afterwards a few minutes later he says come here you know I love you baby I wasn't getting a attitude with you. He used to control what I wear but since I started getting further in my pregnancy he stopped. We just got kicked out my cousins place now we going back to my mother's knowing how long that's going to last she is and alcoholic and raises hell all the time and it gets bad she has put her hands on me called me names and I feel so trapped I can't get out and even if I want to something happens in my head and it's like I can't leave him. He calls me bitch, whore, slut, and at times he says I'm just like my stupid family and I always take up for them even though i just try to get him to stop saying things because it's going to make our situation worse. And won't listen to me.he has gotten mad at me just for asking him a question when he's got his ear phones in. He says just because I tell him we need to make things work and save up his money as fast as he can to get a place to stay before anything else happens like getting kicked out. And also we don't have to worry no more and he gets mad and says all you do is using me for my money. And that's not it I'm concerned for my baby. I fear of losing my baby so much to where it is no end. He basically eliminated me from my whole family turned my family against me and me against my family.he says what he says goes. And he says all I care about is my baby and my court date. At times he can be really good to me and he blames it on my family if we get in and arguments he says it's always my family. He has broke my mental state to where I don't even know anymore. He is in a way forcing me to name my baby after him which is the third. It's like anything I want doesn't matter. It's always what he wants he doesn't trust me with not even his phone he says I'm always going through it. And he don't trust me with money. He has put me through the ringer. I don't know what to do or how much I can take. At one point I wanted to go get my self a mental evaluation he wouldn't let me. One of our fights got so bad I wanted to call the police he threatened to hurt me. He hit me in my head before. And then says he never hit me. There has been times where he is really good and sweet to me but then he gets really mean. He has blamed me for things happening. Blamed my family. I feel like I'm stuck. I'm having a war inside my head and it's not very fun. I just feel like giving up. He has basically made it to where I'm always confused I don't know who to trust and I'm always paranoid. He has made it to where I wouldn't know how to live with out him. He's made me feel so bad over everything.i just wish god would help me somehow. I pray everyday. I'm always depressed, scared, worried, paranoid, and my emotion I can't think of. I feel there's no way out.
Refreshing take on dire situation. I have been married for 20 years. Verbal and physical abuse were right out of the gate. I still had a voice somewhat, but then lost my job. The trouble escalated to a beating if I talk back. I still can't leave. I tried 3 months ago stayed away 8 weeks and did horribly! He threatened me the 2nd day I was back. I stayed with sick father and step mother. I felt like I was in a fish bowl for display. My step mother is very manipulative and used me and pitted dad against me so I came home. Now with no where to go I'll stay and deal and pray.
I'm am a victim of mental torture. I so much want to leave my relationship but I just can't. I feel that no one will believe me what I'm going through. I just don't know how to explain what hell I'm going through. My wife has it that way I can't even talk to my daughter, who thinks it's all in my head. I have read about gaslighting and it's exactly what is happening to me . I'm scared to leave, I will have nothing. I don't know what to do. I need help.
I am in the process of leaving my narcissist of almost 4 years. He will not change, ever. I am not kidding myself anymore, I am getting out. It is very hard but doable.
I've been in an emotionally abusive, on and off relationship with a straight up narcissist for two years already. I'm so drained, but I don't know what else to do. He keeps coming back too, and things seems better for a while and then....
It's just so hard to leave or stay away from him.
I have been living with my abusive partner for 8 years now. He calling me different names, scream at me, humiliated in public, treated as if I am a nanny, commpared to his exes and other woman. He says bad things about me to my kids , he never give credits to my good deeds, I am physically, mentally, verbally and financially abused. I tried to escape so many times but I always ended up returning home. I badly want to leave him and get out this abusive relatonship. I already told him that I dont want to be humiliated but doesnt listen. I dont want my kids to grow and see how I am treated.
I dont how to get out of this relationship!!!!
Reading this has helped me today. I just got through this morning on the car ride to work and daycare with being screamed at, in front of our 17 month old, for being upset last night when my fiance refused to help with anything, as usual. I admit I have resentment towards him because we both work full time, same job and company, but yet when we get home, all home and parent duty falls on me: cooking, cleaning, play time. He gets to spend an hour at least outside on the phone with family, smoking weed to wind down and then come in and relax. I give him the silent treatment and then the next day I'm punished with being screamed at for my behavior.
He calls me a stupid b****, dumb wh***, c***, that I "ain't s***" etc. in front of our son and if I ask him to stop saying those things in front of our son his tantrum gets worse and he purposely drops more f bombs in front of him. When we're not arguing, things are calm, he is a great father and sometimes he is nice to me. There are little moments of happiness that I guess I'll have to learn to just enjoy as I can until an opportunity comes where I'm financially and emotionally able to leave.
He swore up and down he was leaving for good this morning, as he usually does when he doesn't get his way. I guess I'll see what he does, as this article says I have no control over his actions anymore.
My bf s abusive. Not all of the time, but often. He blames EVERYTHING on me, and I end up believing everything is my fault. He got physical for the first time this past Christmas Eve. He choked me because I went and got groceries, after not being given money for over three weeks to get food. He said horrible things about me and my kids, as he always does when he gets mad and yet, here I am. He says I don't show him affection, and that I don't come onto him, but I'm afraid to get close to him anymore. Being distant keeps my heart safe. Tonight, he was threatening to end things, as he always does when he's broke and has no cigs or weed. When we get to that point, I want nothing more than to tell him I'm done. I have a few times and he manipulates me into staying by threatening to burn whatever I can't take in my hands when hes kicking me out, and by makijg me feel guilty for not trying hard enough to make this work. But at this point, even when I'm so ready to call it quits, I can't. I play the loving sweet funny GF, as I always do, because I'm afraid I will fail and my children will suffer. I came into this relationship with a savings, a vehicle, a whole house full of appliances and furniture and now, that's all gone. Ive had to sell my vehicles to his friends, I drained my savings to help pay the bills because he hates paying them and would get angry when I had to ask for money. My furniture and appliances are ruined because he's always had his friends living with us. He wont let me have one of the 6 vehicles we acquired while weve been together. He says I can't have anything I didnt pay for. Which at this point, isn't anything. He wont let me work, unless its with him and he hangs drywall. I'm 95 lbs and a single sheet weighs more than I do. I just can't win and if I leave I'll have nothing. I dont have family or friends I can stay with and the thought of starting from nothing with two kids relying on me keeps me stuck here in this he'll. I'm MISERABLE and legit hate my life, and this fear just holds me back. I hate being stuck here like this. If it wasnt for my kids, I would have legit killed myself by now, without a doubt.
How do I get out.. a young mother with a year and a half daughter. I always told myself I wouldn't let it get to this point but it has. I'm to depressed, and down to fight for myself anymore and I know that sounds terrible. I just want better for us and to cut off ties with him but that'll be impossible cause it's her dad.... any suggestions or words of encouragement would be great thanks.
Married for 8years, 2 kids. Verbally abusive, controlling, gas-lighting, the whole kit, the whole time. He's finally realised how horrible he has been. Now, right at the time when I feel the strongest to leave, he's realised how horrible he has been and is working on his anger management. Early days (since Christmas) but why now. Now I feel terrible about not being in love with him anymore and even though I haven't technically left, I feel guilty about it. I can answer every one of my own questions - because the threat was REAL this time that he will lose us. But it doesn't stop me feeling like the bad person now, that I shouldn't leave. I feel physically sick about it. It would be so much easier if I hated him. Is it stupid to think that it would have been better if he hit me, then I could leave without the guilt? Gah!
Thank you so much this was really helpful. I've been living with an abusive wife for 10 years. I feel like I'm dying on the inside. She is feeding on my heart. I made many mistakes but I've never cheated, insulted or abused her. And now I realize that nothing i say or I do will change her I need to find my inner peace.
Thank you <3
I've been leaving for 21 years I'm still scared not of being alone, or being broke or being scared, but I'm scared of taking him back. How can one person have so much power over me.
I just married my husband after an assult in June 2016. I feel scared and stuck. I have tried to leave but have no where to go. And money is non existent. I'm waiting for taxes from my job I lost in December because of his actions as my job. Once I get them I need to get out fast and get a place and job to substain my life. I'm scared I have been homeless and I will not go there again. That's why I'm still here. Just pray he doesn't talk me into staying and using my taxes to get caught up on bills in our home. I need to get out! Any thoughts? No children just me. 29 year old female.
I need advice guys, I am in an abusive verbal relationship with my boyfriend. We already broke up and it was actually painful for me. I begged him to stay, down on my knees, but he kept insulting me, disrespecting every part of me as a woman. Thats the point in my life I decided just to stay away and move on. However, I have not yet fully moved on from him. I still love him. Until just today, he texted me again and told me to come back, told me how much he loves me. My feelings grew again. Im confused, im afraid. What shall I do? i just cant leave him. Please help me
Leave a reply