Why Anxiety Makes You Feel Stupid and Like a Failure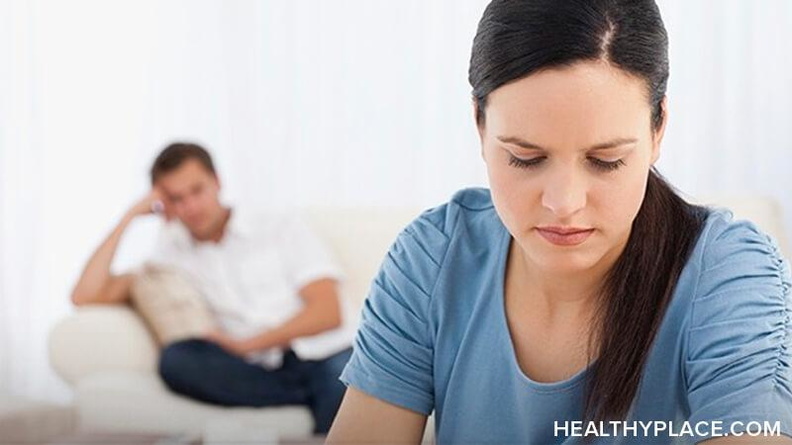 Does your anxiety ever make you feel like a failure? Does it ever make you feel stupid? A reader's comment on my post, Top 10 Anxiety-Friendly Jobs really got me thinking about this issue. They indicated that anxiety at work had caused them to exhibit some of the common signs of low self-esteem, including difficulty holding down a job, and becoming easily confused and forgetful. Because I've struggled mightily with these same issues at work, it also got me thinking about other reasons why anxiety makes you feel stupid and like a failure.
Why Anxiety Makes You Feel Stupid
Anxiety is a complex beast. I like to think of it as a collection of various fears and the physiological reactions to those fears. One of the anxiety disorder symptoms I've noticed in myself is that I become easily confused and distracted when I'm anxious. Which is to say, I'm confused and distracted most of the time, which can make you feel stupid. I have a hard time focusing and staying on track. I'm terrible at multitasking. I can really only handle one thing at a time, but life rarely happens that way.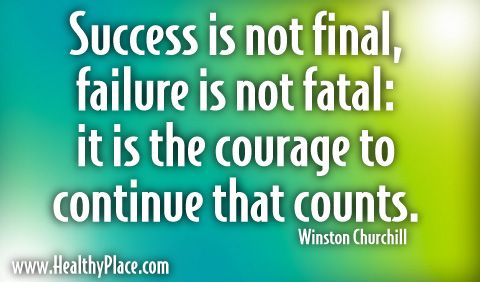 Sometimes, anxiety makes me feel stupid because I feel I can't follow conversations. I can't stand conversation a lot of the time. My head is spinning and I just want to withdraw. I'm living with the cycle of anxious avoidance, trying to get out.
Why Anxiety Makes You Feel Like a Failure
Anxiety can make you feel like a failure for several reasons. First of all, people with anxiety tend to have poor self-esteem. We don't tend to think very highly of ourselves. We don't like ourselves much, and, subsequently, tend to believe other people don't like us either. We suffer from cognitive distortions and self-stigma. Our thinking is often out of whack with reality. Low self-esteem and distorted thinking can easily result in developing social anxiety disorder. This further erodes our self-esteem and increases our sense of failure.
Second, most people with chronic anxiety also have depression, and nothing makes you feel like more of a failure than depression. The crushing weight of constant sadness, the despair, and the hopelessness of depression not only makes you feel like a failure, it can make you question whether there's any meaning (or point) to life itself.
Third, many people with anxiety and depression have suffered a significant trauma in their lives, often in childhood. Things like the impact of divorce on children, alcoholism, mental illness in the family, and child abuse can result in a person developing post-traumatic stress disorder (PTSD).
I believe low self-esteem, depression, and PTSD are often the cause of anxiety itself. My feeling is that anxiety is ultimately a symptom of deeper, more insidious issues.
What to Do When Anxiety Makes You Feel Stupid and Like a Failure
I'm solutions-oriented, so I keep working on solutions for anxiety, even when it feels pointless -- like it does today. In spite of that, here's some things I do when anxiety makes me feel stupid and like a failure:
I try to maintain perspective. Even though life feels pretty hopeless today, at least I know why it does. It's not because life really is hopeless, it's because I have a mental illness that distorts my thoughts, my feelings, and my physical reactions to daily life. I know through long experience that things are actually better than I think they are. I also know that this hopeless feeling will pass, like everything else.
I try to stay productive. I have terrible problems with procrastination, so I know that, for me, part of building self-esteem is to be productive every day. Productivity is, of course, a relative thing. Some days, being productive means I make it out of bed, so my definition of productivity changes from day to day. There are three main types of anxiety-related procrastination, and I have all three of them. Part of not feeling stupid and like a failure because of anxiety means doing my best to stay as productive as I can.
I try to be patient with myself. Look, I didn't wake up one day and decide that acquiring generalized anxiety disorder (GAD) sounded like a good idea. It's a disease, and the worst thing about it is it tells me I don't have a disease, but that I'm just lazy, stupid, and good for nothing. But that's a lie. One of the real tragedies of anxiety is that it falls directly in line with society's stigma about mental illness in general -- that people who suffer from it are weak, crazy, stupid, and worthless failures.
I hope this sheds a little clarity on why anxiety makes you feel stupid and like a failure. It's a nasty disease, and our culture has little patience or tolerance for it. But, even if others in your life are telling you you're a failure and you're stupid because you struggle with anxiety, I'm here to tell you differently. You are not stupid, and you are not a failure. And neither am I.
You can find Greg on his website, Twitter, Google+, Pinterest, and Facebook.
APA Reference
Weber, G. (2015, September 30). Why Anxiety Makes You Feel Stupid and Like a Failure, HealthyPlace. Retrieved on 2019, October 20 from https://www.healthyplace.com/blogs/treatinganxiety/2015/09/why-anxiety-makes-you-feel-stupid-and-like-a-failure
Author: Greg Weber