Saying No: How to Decline an Invitation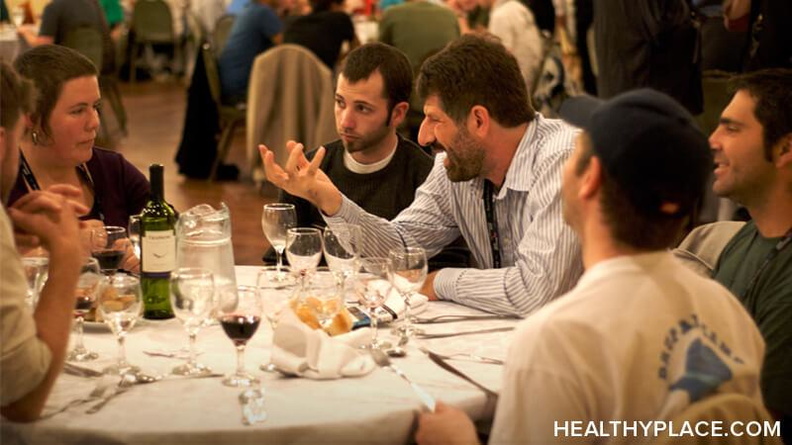 When faced with a situation where we wish to decline an invitation, many people have trouble saying no. Saying no can seem stressful, so people reluctantly say yes to an invitation instead. This can cause resentment on both ends of the invitation, since the host takes the acceptance at face value, while the guest then attends an undesired event. Saying no to an invitation creates an alternative with many benefits. 
When Is Saying No to an Invitation the Best Thing to Do?
Saying no to an invitation might be the best response for you. To find out, take a quick temperature check of the situation. One simple question can help decide whether to decline: do you want to go to the event or not? Many other thoughts will arise while you're trying to read your feelings. These may include concerns about obligation (such as "The host has come to my events, so I should attend this."), judgment ("What will people say about me if they notice I'm not there?"), and consequences ("If I don't show up, my career will suffer.").
To help clarify in your mind, think about whether you'd want to go if those concerns were not present. Knowing whether you want to attend will help you decide whether saying no to the invitation is appropriate. 
How to Say No Gracefully to the Invitation
If you've determined you should say no to the host, honesty is the best way to do so. If you invent an excuse, your white lie may cause problems later. For instance, if you decline an invitation by saying that you have relatives in town when you don't, your host may ask about your visiting relatives later. The dishonesty may cause more difficulties in your relationship than skipping the event. 
With your honesty, however, make sure to include a connection to the host's intention. If you're declining an invitation to a birthday party you don't want to attend, for example, because of anxiety, take time to let the host know your feelings. Tell him that you'd love to celebrate his birthday, but this particular party doesn't feel like the right way for you to do so. If you're worried about a consequence, such as an impact on your friendship, directly state your worry and reassure the host as needed. If your host is a close friend, you can share that your mental health is at the root of your inability to attend. Otherwise, then direct the conversation to ask about another way you can celebrate his birthday together. Then make sure to communicate that you'd like to continue to be invited to parties, even if you can't always attend and may need to say no.
Overall, keep in mind that you simply can't say yes to everything you're invited to; the day has a limited number of hours. You will have to decline invitations, and people understand that's the case. Think about it from the hosting perspective, since you'll usually expect at least a quarter of people invited to say no to your invitation for various reasons. Thinking about the situation from the host's perspective can help you with saying no as a guest. 
APA Reference
Meredith, M. (2019, July 7). Saying No: How to Decline an Invitation, HealthyPlace. Retrieved on 2023, December 3 from https://www.healthyplace.com/blogs/livingablissfullife/2019/7/saying-no-how-to-decline-an-invitation
Author: Morgan Meredith
I love coming across reads like this. This is something so many of us come up against, but actually, rarely talk about. For many, declining an invitation can come with a great deal of stress. I love your simple tips for walking yourself through the process and the gentle reminder that it's perfectly acceptable to give the occasional "no" response.
So true, Lizanne - we often end up even more stressed when we have to say no.
Leave a reply