Forced ECT
Hundreds of patients given shock treatment without their consent
Campaign: Medical professionals voice concern over standard of clinics using electro-convulsive therapy
By Sophie Goodchild Home Affairs Correspondent
13 October 2002
The Independent - UK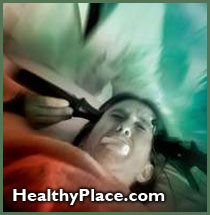 Hundreds of mentally ill people are being given electric shock treatment without their consent, the Government has admitted.
A new study shows that 2,800 people received shock therapy in a three-month period. Nearly 70 per cent of them were women.
The figures, published by the Department of Health, are revealed in research on the use of electro-convulsive therapy (ECT) in NHS hospitals and private clinics. The study was carried out between January and March 1999 but the figures were only released officially last week.
ECT is a controversial treatment used in cases of severe depression and involves doctors passing an electric current through electrodes attached to a patient's head.
Mind, the mental health charity, said that ECT should be banned in cases involving children and teenagers. They also believe that treatment should only be compulsory for patients unable to make their own choices. "There are lots of areas for concern, especially around the amount of information given to patients, the issue of consent and the type of machines used to deliver ECT treatment," said Alison Hobbs, a policy officer for the charity.
Of the 700 patients in the study who were detained and received ECT, 59 per cent had not consented to treatment.
ECT has been used since the 1930s, although there is still no accepted medical theory to explain how the treatment relieves the symptoms of mental illness. Patients are given a general anaesthetic and muscle relaxants. An electric current is then passed through the brain to induce a seizure similar to an epileptic fit.
Psychiatrists believe ECT is necessary for extreme cases, such as severe depression where patients are a suicide risk or refuse to eat and drink.
However, mental health campaigners are concerned about the levels of electric current used in treatment. In some cases, these are understood to exceed those allowed in other countries, such as the US. The amount of current needed to induce a seizure can vary hugely between individual patients. Clinical studies have shown that ECT can cause side effects including memory loss as well as impaired speech and writing skills.
The Royal College of Psychiatrists has carried out research which revealed that at least one in three clinics were rated below the standards required for provision of ECT treatment.
The National Institute for Clinical Excellence (Nice) is expected to publish new guidelines later this year, including the recommendation that doctors restrict the use of ECT on children and young people.
However, mental health campaigners said the Nice guidelines fail to provide adequate protection for the mentally ill.
Helen Crane has undergone ECT treatment on two separate occasions and has suffered severe side effects such as memory loss, slurred speech and loss of co-ordination. In her opinion, the controversial treatment should only be used by experienced mental health nurses and as a last resort when all other treatments have failed.
Mrs Crane, 55, agreed to treatment after suffering from severe depression several years ago. Now, she often gets lost around the town centre of Ashstead, Surrey, where she has lived for many years.
"I think the fact that patients are treated without consent is barbaric," Mrs Crane said. "If there was an orthopaedic treatment like this, for example, there would be a huge outcry. I think ECT should be a last-resort treatment."
next: Former Psychologist Admits to Sexual Abuse
~ all Shocked! ECT articles
~ depression library articles
~ all articles on depression
APA Reference
Staff, H. (2002, October 13). Forced ECT, HealthyPlace. Retrieved on 2023, December 6 from https://www.healthyplace.com/depression/articles/forced-ect
Last Updated: June 22, 2016