What if I Have Suicidal Thoughts?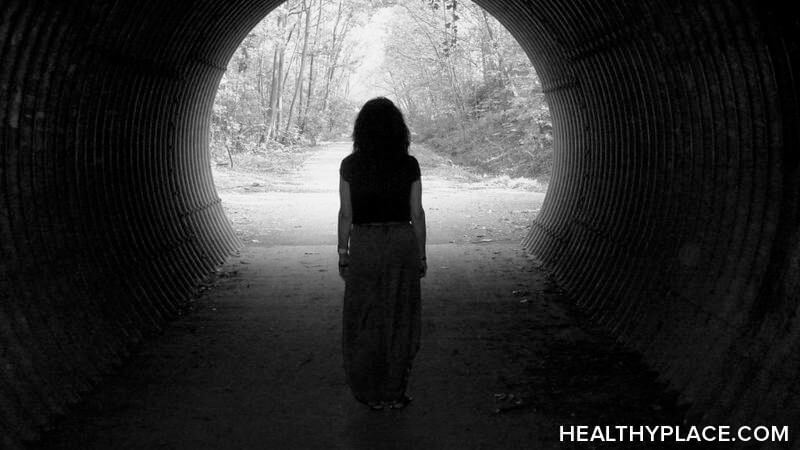 Information and insight into the two kinds of suicidal thoughts and how to handle thoughts of wanting to kill yourself.
Gold Standard for Treating Depression (part 30)
There are two kinds of suicidal thoughts you may experience when you're depressed. The first are passive thoughts. These include thoughts such as, I wish I were dead. Things would be better if I were dead. What is the point to my life? I wish I could just walk in front of that bus and die. These thoughts are scary, but there are a normal part of depression. They often worsen when your depression is triggered by an outside event.
Though passive suicidal thoughts must be addressed and talked about with a healthcare professional, they are not as severe as the active suicidal thoughts that come with specific plan for suicide. Active suicidal thoughts are dangerous and need immediate attention. They include thoughts such as, I'm going to kill myself tomorrow. I'm going to buy a gun. There is no point to life. I'm going to end it now.
It cannot be said enough that active suicidal thoughts must be taken very, very seriously and treated immediately. It helps to somehow remind yourself, even when the thoughts are at their most desperate and you really do feel it would be much better if you were dead, that it is depression talking. Suicide is about ending pain and does not mean you want to end your life.
Talk to someone and treat it as an illness. If you had serious pneumonia and were scared you were going to die, you would get help. You need to do the same for suicidal thoughts caused by depression.
video: Depression Treatment Interviews w/Julie Fast
---
---
APA Reference
Fast, J. (2009, January 1). What if I Have Suicidal Thoughts?, HealthyPlace. Retrieved on 2023, September 25 from https://www.healthyplace.com/depression/depression-treatment/what-if-i-have-suicidal-thoughts-gsd
Last Updated: May 17, 2019