Does Your Anxiety Come from Pressure? You're Not Alone
Here's what's happening on the HealthyPlace site this week:
---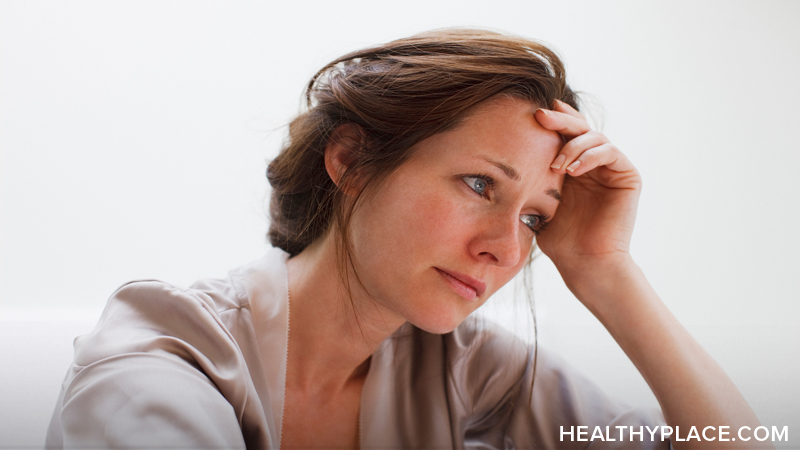 Does Your Anxiety Come from Pressure? You're Not Alone
If you're human, chances are you've felt pressured and stressed, either from external sources or from within yourself.  Pressure is a major contributor to anxiety (What Causes Anxiety?) that can range from occasional and mild to constant and severe.
Consider these examples of people who are pressured and anxious because of it:
If you find yourself plagued by anxiety-inducing pressure and stress, know that it's a real and legitimate experience, and it's one that you can chase out of your life. Try these tips to reduce pressure-based anxiety:
Use the "good, not great" exercise. Allow yourself to acknowledge that you are good enough in all that you do, and that good enough is, truly, good.
Each night, jot down a few things you did well that day to shift your focus from your perceived shortcomings to reality-based truths.
Practice mindfulness in moments where anxiety spikes because of pressure and stress. Pull your racing thoughts out of your mind and into the physical world around you right now so you can do what you need to do without anxiety blocking you.
Related Articles Dealing with Stress, and Pressure
Your Thoughts
Today's Question: How badly are you affected by pressure and stress? We invite you to participate by sharing your thoughts, experiences, and knowledge on the HealthyPlace Facebook page.
From the HealthyPlace Mental Health Blogs
On all our blogs, your comments and observations are welcomed.
Feel free to share your thoughts and comments at the bottom of any blog post. And visit the mental health blogs homepage for the latest posts.
------------------------------------------------------------------
Most Popular HealthyPlace Articles Shared by Facebook Fans
Here are the top 3 mental health articles HealthyPlace Facebook fans are recommending you read:
If you're not already, I hope you'll join us/like us on Facebook too. There are a lot of wonderful, supportive people there.
------------------------------------------------------------------
Mental Health Quote
" I need you to love me a little louder today."
Read more mental health quotes.
------------------------------------------------------------------
That's it for now. If you know of anyone who can benefit from this newsletter or the HealthyPlace.com site, I hope you'll pass this onto them. You can also share the newsletter on any social network (like facebook or stumbleupon) you belong to by clicking the links below. For updates throughout the week, follow HealthyPlace on Twitter or become a fan of HealthyPlace on Facebook. Also, check out HealthyPlace on Instagram, YouTube and Pinterest, where you can share your mental health pins on our Share Your Mental Health Experiences board.
APA Reference
Peterson, T. (2020, February 4). Does Your Anxiety Come from Pressure? You're Not Alone, HealthyPlace. Retrieved on 2023, October 1 from https://www.healthyplace.com/other-info/mental-health-newsletter/does-your-anxiety-come-from-pressure-youre-not-alone
Last Updated: February 4, 2020