How Do LGBT Parent Support Groups Help You Support Your Child?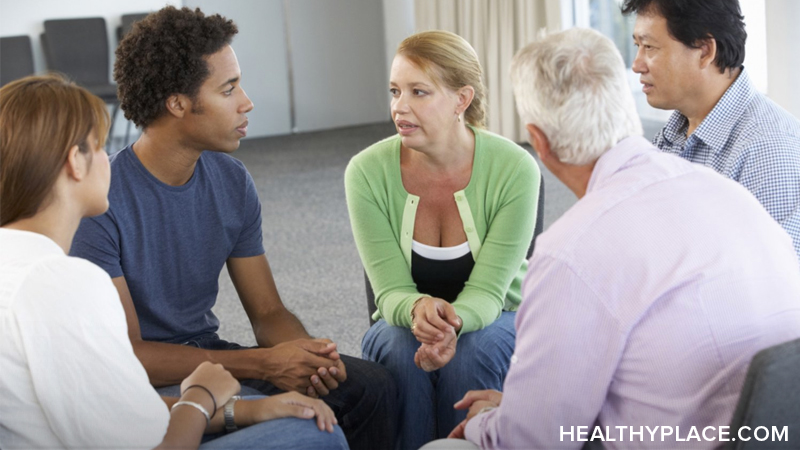 An LGBT parent support group can be an invaluable resource for parents when their child comes out as lesbian, gay, bisexual, or transgender. Coming out can be difficult and stressful for people of any age, and it's especially so for teenagers. They need acceptance and love from their parents, who aren't always sure how to provide it. Attending an LGBT parent support group can be one of the best actions you can do to support your LGBT child.
LGBT Parent Support Groups Help Parents Be There for Their Child
If your child has just come out as LGBT, you might have a flood of emotions. Common parental reactions include:
Curiosity
Shock
Bewilderment
Panic
Fear for their child's safety if they're bullied, harmed, or rejected
Anxiety about whether their child will find love and have a family
Sadness over their child's quality of life
Anger
Guilt and self-blame, wondering what they did wrong
These feelings are normal for even the most supportive parents. They can be intense and interfere in family relationships. Teens need love, unconditional acceptance, and support from their parents as well as open-mindedness and the ability to listen fully during conversations.
Many parents want to be supportive of their child but are overwhelmed and don't know how to sort out their own thoughts and emotions let alone provide what their child needs most. This is precisely why LGBT parent support groups exist. These groups help parents with their own emotions as well as provide insights into how they can support their teen.
How LGBT Parent Support Groups Help Parents Help Their Child
In support groups, parents of LGBT youth have an opportunity to talk freely with other parents with LGBT children. Parents need a place to talk frankly about their reactions and feelings and to listen to the stories of others. Shared experiences in these LGBT peer-to-peer support groups help people know that they aren't alone, that all of the unknowns they're facing are also faced by other families.
Support groups are safe places for parents of LGBT kids to process their negative feelings, express their positive thoughts, and develop complete acceptance of their child's sexual orientation. Even more, participants learn to let go of the past and continue loving and supporting their child. Group participants often brainstorm together to generate ways of supporting their child.
Parents of an LGBT child attend support groups and find reassurance for thoughts, feelings, and parenting actions. Then, armed with inspiration and practical ideas, they are equipped to return home and reassure their child who is likely feeling tumultuous emotions. With strategies garnered in support groups, it's easier for parents to be driven by love when interacting with their teen.
These support groups exist in cities and towns all over the US. The resources below can help you locate groups near you.
Finding Support for Parents of LGBT Youth
When you're overwhelmed and focused on your child, it's hard to take the time to find a support group. The below groups are prominent organizations with quality support groups or forums. You might also find small, grassroots groups in your community—look for information at a community center, local schools or counseling offices.
PFLAG began in the 1970s when a mother of a teenage son who came out as gay wanted to support him and thus created a parent support group. In exchanging stories and information, they grew as parents and were able to fully support their children. Today, PFLAG has support groups across the country and does tremendous advocacy work.
National Network of LGBTQ Family Groups by the Family Equality Council is a network of LGBTQ family groups. As part of a larger network, small community groups gain strength, access to resources, and more. Use their website to find connected groups across the US.
Strong Family Alliance is an online forum that allows parents to share frustrations and triumphs, ideas and resources just as they would in a community-based group. Strong Family Alliance also offers a wealth of articles, stories, information, and resources.
LGBT family support makes a positive difference as teens grow increasingly comfortable with their sexual or gender identity. In this, LGBT parent support groups do a great service. They help you support your child in the way they need it best in any given moment; this, in turn, strengthens your relationship right now and into the future.
APA Reference
Peterson, T. (2022, January 17). How Do LGBT Parent Support Groups Help You Support Your Child?, HealthyPlace. Retrieved on 2023, November 30 from https://www.healthyplace.com/parenting/gender/how-do-lgbt-parent-support-groups-help-you-support-your-child
Last Updated: January 17, 2022