After Life of Sexual Abuse, Going to Police Turns into Nightmare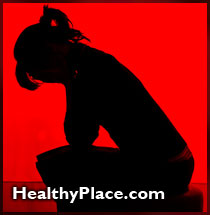 "Years go by will I still be waiting for somebody else to understand?" -Tori Amos
My story of rape is a long one. It started when I was 7 and continued until I was 31. First my father, then various boyfriends, and at last my husband of 8 years.
A little over a year-and-a-half ago, my husband chose to molest my 6 year old daughter and threatened our lives if I didn't photograph it. Mentally, emotionally I shut down and didn't know how to deal with it. I honestly couldn't cope with what was happening. I did what I could to stop him from touching her--everything from allowing him to hurt me sexually to accepting verbal abuse.
I finally gained the courage to leave in August of last year. In December, I found the courage to go to the police with my story. Unfortunately, my life has turned into a nightmare since then.
My children were taken from me and are in the custody of Social Services and I'm being charged with a felony, despite the circumstances. Worse, the restraining order that was supposed to protect me, doesn't. My husband has violated it on numerous occasions and the police keep telling me they won't do anything about it.
It hurts in ways I can't explain to most people. I've watched many turn away from me because they really can't comprehend what it is like to be brutalized by someone who is supposed to love you. They don't understand the fear, the pain, or the hurt I feel when I see my children each week.
Happy ending pending....
Jenni
APA Reference
Tracy, N. (2021, December 17). After Life of Sexual Abuse, Going to Police Turns into Nightmare, HealthyPlace. Retrieved on 2023, December 5 from https://www.healthyplace.com/abuse/rape/after-life-of-sexual-abuse-going-to-police-turns-into-nightmare
Last Updated: January 2, 2022