Exercise Can Help Build Self-Esteem
Exercise can increase self-esteem and self-confidence in some amazing ways. Not only does working out increase feel-good neurotransmitters, such as serotonin, there are many workouts that have been created to build you up mentally and physically. The act of moving your body helps your brain become more balanced and mindful of your emotions.
How Exercise Increases Self-Esteem
When you are in your body, you are better able to make decisions and change your mindset. But there is more. Not only are you more confident in your appearance, your brain becomes filled with endorphins that make you happier and more energetic.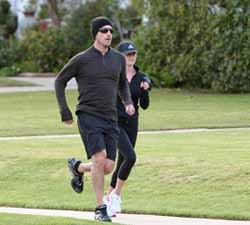 It's challenging to take that first step into a big, intimidating, gym or even tie your tennis shoes to head out the door. It can be especially difficult if you are struggling with a mental health diagnosis, or braving the winter blues, but keep in mind that a little movement will really change your mood. Even if you walk up the stairs instead of taking the elevator, you are doing something good for yourself. Too much exercise or too little is not desirable, but a healthy balance can really raise your self-esteem.
Creative Workouts for Building Confidence
If the idea of lifting weights and jumping on a treadmill appear boring, you are not alone. More and more fitness trends have taken on the task of getting fit mentally and physically. Here are a few ideas to get you moving and motivated.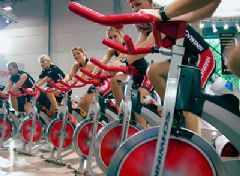 Spinning. High end indoor cycling classes have started to crop up everywhere and with good reason, they are a mind and body workout. Soulcyle, is one of my personal favorites and instead of fearing a bike, I now crave the positive feeling I get from completing a class. It's all about finding your internal warrior, empowering you to meet goals. What you do in the room translates out of the room. Engaging in flywheel and others cycling classes by trained professionals make it easier to get mentally and physically fit.
Running Groups. A friend of mine had never ran a 5K, not even a mile without a break. She decided to join a running group and is now on her way to running a half marathon. A coach and running buddies keep accountability and prevent injury. For a running club or group in your area check out: Running Clubs of America or MeetUp.com
IntenSati. Combining affirmations and strength training exercises, IntenSati is a revolutionary high-energy cardiovascular workout created by Patricia Moreno. This method of training is based on the teachings of mindfulness, positive psychology and the law of attraction. Train your body, mind and spirit with this powerfully invigorating practice. IntenSati combines empowering affirmations with interval training, martial arts, dance and yoga. You will leave class feeling stronger, uplifted and inspired.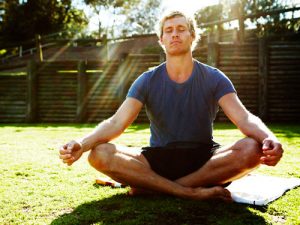 Yoga. Although you may be hesitant to start a class, I encourage you to look online at YouTube or other sources to start picking up this practice. For centuries, yoga has helped people find balance and health. Many classes are donation-based and affordable. There are countless benefits to yoga. After your first session you will notice a difference. It quiets your amygdala your emotional network in the brain helping to control intense emotions. It stretches both your body and mind into a balanced state of being, even out of the studio.
Mother Nature. Free and full of excitement, getting outside, even in the chilly weather will boost vitamin D levels and provide you with an array of activities. Hiking, walking, running, joining an adults sports league, or simply walking your four legged friend are all ways to work your body and your mind.
What activities and sweat sessions have helped your self-esteem? Share your comments below and help others find positive experiences with exercise.
Emily is the author of Express Yourself: A Teen Girls Guide to Speaking Up and Being Who You Are.You can visit Emily's Guidance Girl website. You can also find her on Facebook, Google+ and Twitter.
APA Reference
Roberts, E. (2014, January 8). Exercise Can Help Build Self-Esteem, HealthyPlace. Retrieved on 2023, December 6 from https://www.healthyplace.com/blogs/buildingselfesteem/2014/01/break-a-sweat-build-self-esteem
Author: Emily Roberts MA, LPC