What Can You Do To Improve Your Self-Esteem?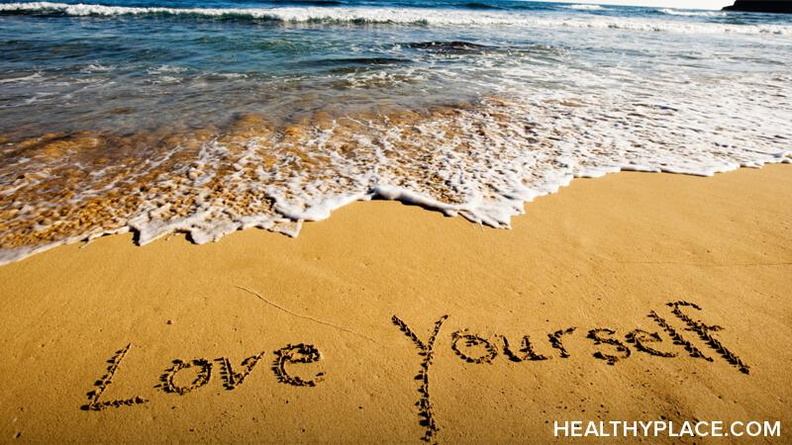 To improve your self-esteem, first you must understand your self-esteem is greatly influenced by two things: Your thoughts and actions. Neither one, alone, is sufficient. Movement towards a goal or way of thinking is done through actions; not just physical actions, such as working out, but you need to take a mental step in the right direction.

A client of mine has been working on improving her self-esteem. She's got more positive self-talk flowing through her mind, avoided triggers, talked back to negative thoughts and started to make goals for herself. This is great and she is on the right path, but it is not enough. She needs actions to support the new thought patterns.
It Takes Action to Improve Self-Esteem
For weeks, we discussed the idea of making goals and how to follow through with them. However, when it came down to it, she was plagued by ego-based thoughts that kept her stuck. These thoughts said "I have come far enough." "Change will happen, I just have to wait." She has come far, and yet has not been able to put actions into place.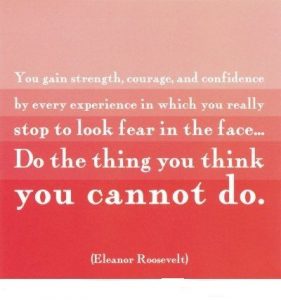 Finding reasonable and doable actions that combine with building new thought patterns can be challenging. Yet, small steps produce more than you may think.
For this particular client, we broke down her goals, validated what she was already on her way to accomplishing, and looked at ways that she could actively engage in self-esteem building.
She wanted to meet new friends, feel more organized, and like herself more. What could she do? In her mind, she vowed to make big changes: Practice mediation, yoga, join a softball team, hire an accountant. Sounds great, but they were too big. Her ego-based thoughts, told her she "should" do these, and she just wasn't capable, which lead her to feel worse about herself, lowering her self-esteem. We decided to come up with more reasonable actions to support her goals by using the exercise below.
How to Actively Improve Your Self-Esteem
The following exercise to improve your self-esteem will help you in setting goals for yourself and developing a plan of action. Next to each item, make a mental note of what you want to work on.
1.) What do you want to feel better about?
Overall level of self-esteem
Positive attitude about myself
Better relationship with myself
Physical exercise program
Personal appearance
Career focus/direction
Social/interpersonal skills
Assertiveness
Self-care
Diet and nutrition
Romantic relationships
Decision-making
Overcoming fear
Taking risks
Public speaking confidence
Professional skills
Balanced school or professional with personal life
Listening skills
2.) Choose the top two to three things you want to actively start working on. If you are already working on them, ask yourself, how can I enhance this?
3.) Set reasonable goals. Think small. Little things you can do everyday until you build habits or work toward the goal.
This client decided to:
Goal (from list above): Develop a better relationship with herself.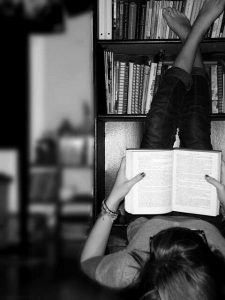 What isn't working: making lofty plans that took time out of her busy schedule, over-commitment, and fear of going to new places alone.
What actions I can take: daily emails from sites that focus on self-help and confidence, reading one article a day on her commute to work, post affirmations on her phone to pop up as alarms, call a friend to join her at a yoga class on the weekend, read a book on confidence and self-esteem or self-love.
Now you try:
Your Goal: (from the list above)
What isn't working?
What actions can I take?
Try to write these out and put them on your desk or near your bed. Feel free to start over if you notice you being pulled in a different direction. The simple act of reading this is movement in the direction of your goals. Be gentle with yourself, and get active.
Emily is the author of Express Yourself: A Teen Girls Guide to Speaking Up and Being Who You Are.You can visit Emily's Guidance Girl website. You can also find her on Facebook, Google+ and Twitter.
APA Reference
Roberts, E. (2014, January 15). What Can You Do To Improve Your Self-Esteem?, HealthyPlace. Retrieved on 2023, December 7 from https://www.healthyplace.com/blogs/buildingselfesteem/2014/01/what-can-you-do-about-your-self-esteem
Author: Emily Roberts MA, LPC
Considering the disturbing effects that low self-esteem has, it's easy to see how such a psychological condition needs to be addressed quickly and devotedly. The longer it exists, the more damage it will do. Self-esteem problems are not easy to deal with. Overcoming them requires a lot of psychological work and a fundamental shift in ones perceptions about their person, others and life. However, as people who have beaten their self-image issues can testify, the personal development effort required is all worth it.
Leave a reply