Your Rights in Relationships Matter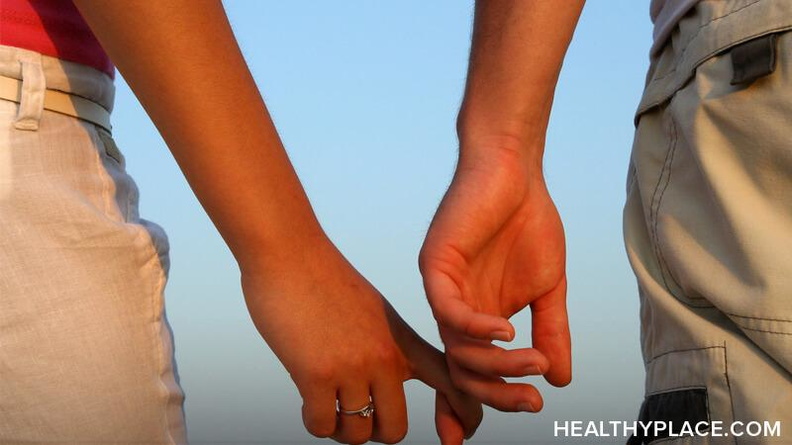 What are your rights in relationships? Do you feel like others take advantage of you or that they don't listen to you? Do you feel like you wish others would be more appreciative or respect you more? If so, you need to get clear on what your rights are in your relationships, it will help you feel more confident and you will develop healthier connections with others.
Whether it be romantic relationships, friendships or with colleagues, you deserve to feel respected. Your rights in relationships matter. When you forget about this, people take advantage of you and you lose power, perspective and self-esteem. The clearer you become on what you want and deserve from others, the healthier your relationships will become.
Do You Know Your Rights in Relationships?
Another question that comes up when you begin to think about your rights in relationships is how are you treating others? If you find that you are not adhering to these rights yourself, it will be hard for others to model them for you, too. Some of the rights listed below may vibe with you, while others don't. That's okay, just start to think about your rights and what you want to feel from others.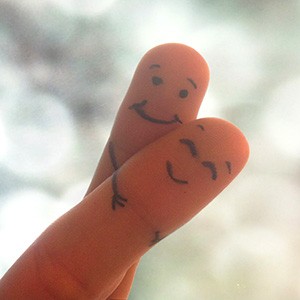 Your rights in relationships with friends, family, and with romantic partners need to be ingrained in your values and mind before you can expect others to treat you with respect. This means that if you realize your best friend isn't a good listener or often times doesn't value your kindness, you have more agency to discuss your wants and needs with them. That doesn't mean you break it off with him or her; it means you start to act with these values in mind. For more tips on communicating your rights read: Acting Confident: 4 Mistakes You May be Making.
For example, say you've made plans to go to dinner with your friend. At the last minute they cancel (this has happened many times before). Do you just let it go without saying anything? If you want their behavior to continue, then don't say a word. But if you want to honor yourself and your relationship, you may say, "I was really looking forward to seeing you. How about next time we make plans you pick the time so we can make sure that this doesn't happen again. I don't want either of us to be disappointed." This may sound very assertive and if that person doesn't respect it, it may be time to rethink the relationship.
You can't change other people. You can change how you react to them and what you're willing to put up with.
10 Rights You've Got to Have in Relationships
Which ones will you start to believe in and practice?
You have the right be nurtured and supported.
You have the right to say "no" to things that make you uncomfortable.
You have the right to decide how you spend your time and which friendship you prioritize.
You have the right to be treated with respect.
You have the right to express your own opinions without judgement or attack from others.
You have the right to respectfully disagree.
You have the right to remove yourself from situations that make you uncomfortable or afraid.
You have the right to put your own needs ahead of others.
You have the right to share your feelings.
You have the right to change your mind.
Emily is the author of Express Yourself: A Teen Girls Guide to Speaking Up and Being Who You Are. You can visit Emily's Guidance Girl website. You can also find her on Facebook, Google+ and Twitter.
APA Reference
Roberts, E. (2015, August 7). Your Rights in Relationships Matter, HealthyPlace. Retrieved on 2023, December 8 from https://www.healthyplace.com/blogs/buildingselfesteem/2015/08/your-rights-in-relationships-matter
Author: Emily Roberts MA, LPC
Nice post, it will help us to know our basic rights in to have a healthy reletionship,
Good post! We are linking to this particularly great post on our
website. Keep up the great writing.
To make and to maintain any relationship require many social skills and meaningful knowledges on comunicatien, as well. So it should be exposed as much as you may to manage successfully interpersonal relation in order to satisfy ypur personal, occupàtional and social needs. In the same time it ought to imply the life atribute of person wich you have any interpersonal relation. In this intriguing social situation, it should to be good and careful interlocutor. The best way to accomplish this pro-social pertain is to be appreciate listener,which psychosocial advantage is achieved by empathy. In this conntext your ten sugestions on accentable personal inquires enable us to enjoy respective relationship.Furthermore, distresing relation damages mental health. However, we out to make effort to develop our social network,because social relation have postive impact on globale welfare.
Thank you Dr. Ferati,
I believe you and I are saying very similar things. If we are aware of our rights and needs in relationships we will have a better opportunity to have healthy relationships. Empathy is very important for both sides too.
Thanks for writing!
Emily
Sorry for the spellng I am trying to find out how to post on the emotional abuse forum for help and to share what Im going though.Just need help n pointing me n the right direction.
Sorry my computer keys stick.
Hi BabyGirl if you go into the forums section of healthyplace.com you should be able to access. If not let us know.
I am new here and was tying to find ou how to pot In e emtional abuse forum for help and o sharewha I'm oin truh. an someon help t pint me In the direction Please.
Leave a reply