15 Ways to Break Up With Your Body Image Issues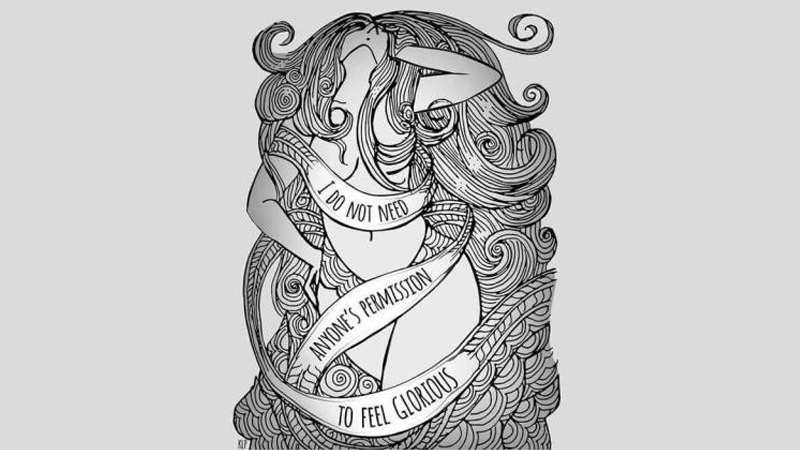 If you struggle with body image issues it's likely that you feel insecure in other areas of your life, too. When you fixate and over-focus on what you don't like about your body it bleeds into your self-esteem. No matter your shape or your size you deserve to have the skills to combat body image issues and feel confident in the skin you're in.
Look, your body does more than you give it credit for. Everyday it works to keeps you alive. Have you ever stopped and thought about how much your body does for you each day? How has your body helped you today? Really think about this for a second. Your body made sure you woke up this morning, ate and digested nutrients to help your brain feel alert. It allowed you to type this address in your browser and read this article. Many people spend so much time bashing their body that the miss out on the wonderful things it does for them each day.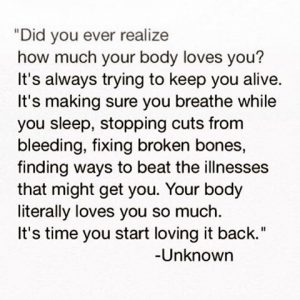 The more time you spend on body image issues, the more your thoughts turn to the negative. Many people believe that focusing on flaws will motivate them in some way, but it doesn't. Motivation comes from compassion and gratitude (How to Feel Confident in Your Swimsuit). Critical and negative thoughts stress and depress you, making your motivation to change harder. So the more positive you are with your body, the better you will feel emotionally and physically.
15 Prompts to Help You Break Up with Body Image Issues
These prompts can be done in your head or on a piece of paper. They will help you improve your body image and confidence.
How have I shown my body respect today (drinking water, taking the stairs, positive self-talk)?
Today I am grateful for these abilities . . .
What is something that makes me feel worse about my body? Why do I do it? How can I reduce the urge to engage in this activity?
My _______ is/are really strong and allow me to do _______ every day. Without this I wouldn't be able to _______.
Which of my organs are functioning without my conscious efforts today?
Things about my physical body that I am grateful for today are: [Name at least five positive things about being the weight, size, and shape you are today].
What can I do today to feel good in my body?
Right now, my body needs . . .
One of my favorite parts about my body, that often goes unnoticed, is_____ because _______.
Today, I can treat my body better by . . .
I am filled with gratitude about (anything in your life) . . .
If I could eliminate my body image issues what would I spend my time thinking about or doing?
When I put on my _______ my _______ looks great. I feel _______.
People usually compliment me on my _______. It feels _______.
If I were to start loving my body how might my life improve?
Remember that your body is the only body you'll ever have. It's the one body you were given and it does so much for you each day. It allows you to live, love, help others and make a difference in the world. Treat your body with a little more respect today, please.
Emily is a psychotherapist, she is intensively trained in DBT, she the author of Express Yourself: A Teen Girls Guide to Speaking Up and Being Who You Are. You can visit Emily's Guidance Girl website. You can also find her on Facebook, Google+ and Twitter.
APA Reference
Roberts, E. (2016, May 13). 15 Ways to Break Up With Your Body Image Issues, HealthyPlace. Retrieved on 2023, December 8 from https://www.healthyplace.com/blogs/buildingselfesteem/2016/05/15-ways-to-break-up-with-your-body-image-issues
Author: Emily Roberts MA, LPC