8 Secrets of Positive People That Will Work for You Too
Positive people have some secrets to share with you. Whether you struggle with negative thinking, low self-esteem or too many bad days, you can learn something from people who look at the world through rose-colored glasses. Positive people aren't just born this way, they, too, have endured bad days and many have struggled with feeling good about themselves. That's why the secrets of positive people are valuable, they've been in your shoes.
You don't need to change much about your life in order to develop a more positive mindset. Really, it just takes some deliberate practice and a desire to want to feel better.
What Positive People Do Differently
Look, positive people don't gaze at the world and see rainbows and butterflies everywhere, that's just not practical. They know that there is war, poverty, racism, judgement and meanness out there. They are just more mindful of where they spend their energy and with whom.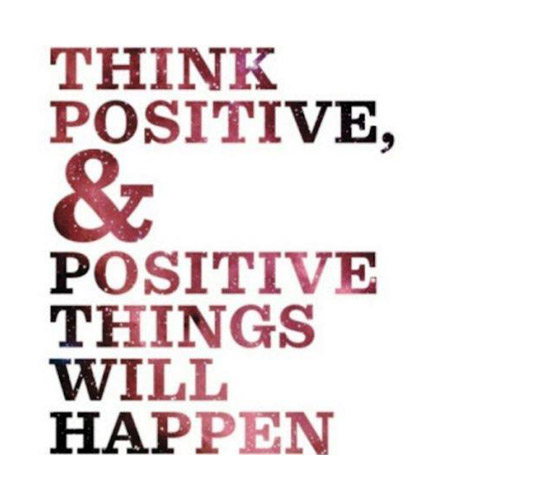 Personally, I became much more positive when I began to adjust my morning news routine. For years, I would watch the news while eating breakfast. Sure, I was informed but it left me feeling sad about the state of the world and super anxious. I realized that it wasn't providing me with a lot of positive energy so decided to see how I would feel if I listened the radio instead.
Believe it or not, I started to have a more positive outlook on life. My mind wasn't filled with terrible images and stories that left me feeling hopeless. This was one way I became a more positive person.
8 Secrets of Positive People Revealed
Use the acronym POSITIVE to remember these secrets of positive people. Positive people:
Practice gratitude. Throughout the day they find moments of gratitude and it helps them feel happier and more mindful. When you spend time feeling gratitude, your thoughts become more peaceful and positive.
Open their minds. Instead of looking at one side of the story, positive people look at alternatives, knowing others may not agree with them and that's okay. They understand each person's life experience is unique therefore it's easier for them to accept that others opinions and realities are valid.
Spend time with people who lift them up, not drain their energy. They respect themselves enough to minimize the time with draining people and plan ahead for how they are going to cope and stay positive.
Inspired by the success of others, look at those who are excelling and ask themselves the question, "What can I learn from them?" Negative people become jealous and threatened by the success of others. To negative people, when others succeed it means they are failing.
Trust their gut. Instead of polling people or second guessing themselves, they trust that their instincts are right. If they don't feel good in a situation they acknowledge their feeling and make a change that feels better for them.
Invest time and energy into things that bring them positive feelings. Whether it's making time for meditation, working out, art projects or book clubs, positive people spend time doing things that make their body and mind feel good (Importance of Self-Care to Your Mental Health).
Value their time. A positive person doesn't want to waste their time on things that don't make them feel good. And sure, we all have to do things that don't make us feel great from time to time, but positive people minimize the time spent doing things that are draining. They are kind to themselves and understand their time is valuable. Instead of sitting in traffic for hours, leading to more anger and frustration in their lives, a positive person may adjust their schedule to avoid the traffic, or look for things to do in the area that are productive so they aren't wasting time sitting in gridlock.
Evoke positive feelings in others. They try to make others feel good because it makes them feel good, too. Asking a cab driver how they are doing, making small talk with a person in their neighborhood, or calling someone just to say "hi" and let them know they've been thinking of them, are all ways positive people may choose to behave. When they feel good others do, too.
Which secrets from positive people will you borrow and start using in your life today?
Emily is a psychotherapist, she is intensively trained in DBT, she the author of Express Yourself: A Teen Girls Guide to Speaking Up and Being Who You Are. You can visit Emily's Guidance Girl website. You can also find her on Facebook, Google+ and Twitter.
APA Reference
Roberts, E. (2016, April 29). 8 Secrets of Positive People That Will Work for You Too, HealthyPlace. Retrieved on 2023, December 7 from https://www.healthyplace.com/blogs/buildingselfesteem/2016/04/the-secrets-of-positive-people
Author: Emily Roberts MA, LPC
Thanks for sharing these points with us.There is lot to learn and yes surely we can all achieve it with positive attitude.We should have grateful attitude towards everything.Your article made me feel how we can add spice to our monotonous life.
Thank you and you have a great attitude :)
Omg! Thank you so much for this! I have been wondering why i lost myself and couldn't get me back. I realize that i lost myself because i was saying yes to everyone but myself. Now because of this post i will practice saying yes to myself on a continuous basis!
After reading this meaning article, I become aware of the importance to alternative options of life events and people, as well. This kind of look to daily problems may soften our stress, especially on up to date dynamic time. On the other hand, it is value to respect others, even we didn't agree with someone opinion. To be open minded is great and strong emotional features. It should implement personal tolerance and resilience through our relations with others. Everyone is different and nobody isn't forcible to agree with your opinion and attitude. The pluralism of concepts exhibits good perspective to happy future. Rigid and fanatic attitude indicates damaging and paranoic thought with many bad repercussion to our emotional and mental wellbeing. It is very useful your suggestion to be inspired and happy to others successes, not jealous and depressed, as well. However, the crucial step to be positive in this turmoil world is active and creative stand point toward life problems and contradictions. Passive and tenacious attitude ruins our constructive potentials, so it ought to stand up with optimism that it would be much better tomorrow. For these prospective looks, it is advisable to be pro-social oriented person with grateful and goodness behave. However, the ability to say the big "no" is the prerequisite to have got solid self-esteem, as fundamental condition to emotional and mental welfare.
What a great post! And you are so right, we are not born this way! Even though I have struggled with depression for more than 20 years I consider myself to be a happy and positive person. I know that being grateful for the people in my life and for all I have, albeit it not a lot, is one of the major reasons. Thank you so much for sharing and warm greetings from Montreal, Canada.
I know the 8 secrets of negative people. Glad to read the 8 of positive.
Great article!!! Nothing positive ever came out of thinking negative...
Leave a reply