6 Ways to Change Your Thoughts and Improve Self-Esteem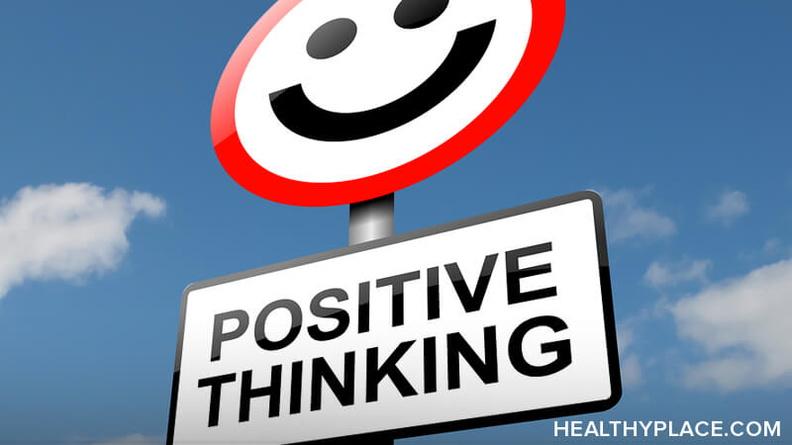 It may seem scary or even impossible to change your thoughts but you can change your thoughts to improve your self-esteem. The automatic thoughts you've had for years are familiar and served a purpose at one point in your life. However, think about how many of these are negative and hurtful. The more negative thoughts you have, the lower your self-esteem will be (How I Recovered From A Self-Esteem Setback). So wouldn't it be nice to change your thoughts and improve your self-esteem?
Six Ways to Change Your Thoughts Today to Improve Your Self-Esteem
The best part about ending this relationship with negative self-talk is that every time you notice one of these pesky thoughts, the more empowered you will become. Sure, it can be annoying to try and change your thoughts, but stick with it. Positive thinking is easier than you think. Check out these tips on changing your thoughts to improve our self-esteem:
Don't focus on letting go, instead, focus on what you want to let into your life. The more you focus on what you don't want the more stressed and insecure you'll feel. Start to ask yourself what do you want more of in your life? This means focusing on the exciting feelings or things that will improve your life. Maybe that means more trustworthy friends, a higher paying job, or more love from your partner. Don't waste energy on the past or what you can't control.
Avoid all-or-nothing thinking. This thinking style is known as a cognitive distortion. This often involves using absolute terms, such as never, always, nothing, or every. This type of thinking can also include an inability to see the alternatives in a situation or solutions to a problem. It makes you feel stuck and insecure. When you notice yourself thinking in all-or-nothing terms, change your thoughts by simply looking for an alternative, a gray area, perhaps.
Talk to yourself differently. Instead of beating yourself up when you make a mistake, ask yourself: "How would my best friend or parent support me and help me in this situation?" Talk to yourself like a supportive friend or family member would. Or, try to put yourself in their shoes and notice how much kinder their statement is. Try either technique to practice being gentle with yourself and notice how it makes you feel.
Give yourself credit for the small things, they add up. Yes, we all have to clean our rooms and shower but if you're stressed or depressed it can be really hard. Give yourself credit. Notice that you've done something good for yourself. Even if you are not done with a huge project, take a moment to focus on what you have done, don't just wait until it's complete (Be Less Anxious and Overwhelmed: Celebrate Accomplishments).
Get grateful. Gratitude can really influence your attitude. Take a minute to think of everything in this moment that you're really thankful or grateful for. If you are mindful of the positives in your life you'll create more positive thoughts and energy.
Improve the moment. If you find that your negative thoughts are hard to shake, look for what you have control over or how you can improve your mood in the moment. Say your inner critic is taking over your mind on your way to work. Do something that interrupts the negative thoughts (call a friend, listen to a funny podcast or turn up the music). It will help your mind turn towards the positives in your life.
If you want to improve your self-esteem you've got to change your thoughts. This may be hard at first but it will get easier as you practice.
Emily is a psychotherapist, she is intensively trained in DBT, she the author of Express Yourself: A Teen Girls Guide to Speaking Up and Being Who You Are. You can visit Emily's Guidance Girl website. You can also find her on Facebook, Google+ and Twitter.
APA Reference
Roberts, E. (2016, April 15). 6 Ways to Change Your Thoughts and Improve Self-Esteem, HealthyPlace. Retrieved on 2023, December 1 from https://www.healthyplace.com/blogs/buildingselfesteem/2016/04/how-to-change-your-thoughts-and-improve-your-self-esteem
Author: Emily Roberts MA, LPC
Thanks for sharing this with us Emily. I've been having self esteem issues lately and started looking at other people's perspective of it, reading comments and self esteem essays I hope everyone out there knows they are not alone.
Yes right, and there are a lot of people that want to imporve their Self-esteem thank you for this helpful article
Please Read The Book " The Power of Positive Thinking " is a Tonic for Positive thinking.
I love that book too! Great suggestion!
only the holly bible can talk the +things to every human beings!!!
You have to think positive. Self talk is usually negative. Negativity kills esteem and increases depression, as I know. I will try the better self talk approach.
Lol - did you write this just for me???? :)
Leave a reply