How to Use Positive Affirmations to Improve Your Self-Esteem
A great way to improve your self-esteem is to use positive affirmations. Positive affirmations may seem silly to some but they work. Many people have automatic thinking patterns that are negative. These negative thoughts may be so deep-rooted so it can be hard to change them without effort and awareness. Using positive affirmations can improve your self-esteem.
Positive Affirmations Work to Improve Self-Esteem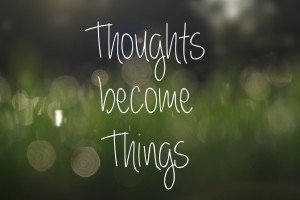 The more you think in a positive way the more positive you will feel. Will positive affirmations help you forget the past or erase the toxic people from your life? No, but they will help you think less about the negative and allow you to focus more on the positive in your life. Doesn't that sound good to you? They helped me become more aware of the thoughts that were no longer serving me and allowed me to start thinking, and feeling, more confident.
The more negative thoughts you have, the lower your self-esteem becomes and the worse you feel. As a result, you send messages to your unconscious mind to think and behave in a negative way. This leads to feeling insecure, anxious or worthless. This is not how I want you to feel.
Positive Affirmations Change Your Brain
It is important to note that when you adjust your inner dialogue, it needs to happen on the conscious and subconscious level for meaningful change to take place. That's why positive affirmations can really help. The more you try to change your thinking from negative to positive, the less automatic your thoughts become and the more room you have to fill your mind with positive thoughts. When you change your thoughts with positive affirmations you will feel happier and your interactions with others will be more positive, too.
How to Use Positive Affirmations
Notice frequent, negative thoughts such as, "I can't do this." Now come up with facts to support the opposite: "It feels like I can't do this; however, I've done it before. I may be anxious about it and I will get through it."
Create an affirmation (or pick one from the list below) that is the opposite of your negative belief.
Avoid the words "not" and "don't" in your positive affirmation. They create a negative vibration in your mind that is a barrier for positive thinking. Instead of, "I will not worry," try "I'm worry-free."
Say your positive affirmations often, even if you don't feel like it. This can be accomplished by using positive affirmations in front of the mirror or to yourself in the car. You can even set an alarm on your phone that helps remind you of the positive affirmation you are trying to bring into your thought process. By the way, the mirror may seem silly, but by establishing a visual and psychological connection with yourself in front of the mirror, you are creating a stronger belief in the new thought.
10 Positive Affirmations that Improve Self-Esteem
I am competent, smart and able.
I am strong and capable.
I believe in myself.
I recognize the many good qualities I have.
I surround myself with people who bring out the best in me.
I let go of negative thoughts and feelings about myself.
I am a positive person and attract positive experiences.
I love and accept myself.
I respect myself and others respect me.
I am learning to love myself.
You can choose which positive affirmations resonate with you and you may to create your own as well. By repeating these several times a day you are more likely to change your negative thoughts and increase your self-esteem.
Emily is a psychotherapist, she is intensively trained in DBT, and she the author of Express Yourself: A Teen Girls Guide to Speaking Up and Being Who You Are. You can visit Emily's Guidance Girl website. You can also find her on Facebook, Google+ and Twitter.
APA Reference
Roberts, E. (2016, June 10). How to Use Positive Affirmations to Improve Your Self-Esteem, HealthyPlace. Retrieved on 2023, December 11 from https://www.healthyplace.com/blogs/buildingselfesteem/2016/06/change-your-thoughts-with-positive-affirmations-and-improve-self-esteem
Author: Emily Roberts MA, LPC
Thank you for allowing me to use these ideas.
The positive affirmations are surprisingly working! I am attracting good things into my life. Next week, I have a job interview.
Thank you for the advice Emily. It really helped! Thanks to your reply, I have learned a little bit more about myself. You're right, I suffer a lot from resentment. I will take the time to learn more about the topic. In the meantime, I will checkout the app that Ernesto recommended and practice positive affirmations in front of a mirror. By the way, the TED Talks have been helping me deal with my self-esteem issues. I hope to see you someday in one of the conferences.
I struggle with low self-esteem issues. I have a cousin who is ill. I have been trying to help him out. Lately, I feel like he does not appreciate my help. He is irritated and critical. Should I leave him alone and take care of my needs? He has his mother to take care of him. Or should I continue to be part of his support system?
if you feel like you can help less and help yourself more that might be best don't you think? I like helping others but it hurts when they don't appreciate you. Put up your boundaries if you need to. You wont be able to help for long if you get resentful. you sound like a very sweet person who deserves to be respected.
Leave a reply