Introduction to Jessica Kaley, Author of 'Building Self-Esteem'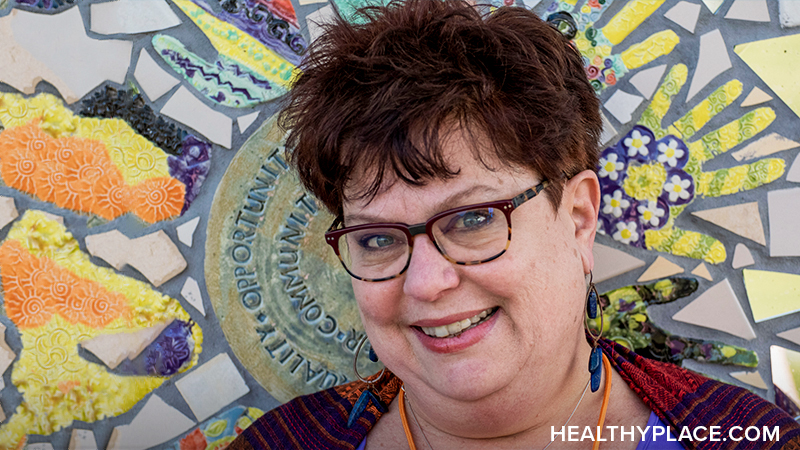 I'm Jessica Kaley, and I'll be sharing my thoughts on the Building Self-Esteem blog. I aim to answer questions like why self-esteem is important to our happiness and success, and how we can improve old pictures of ourselves that we still carry from the past.
I used to describe myself as having three layers. To the world, I projected a strong sense of self-confidence, but inside that outer shell was another Jessica that felt like a phony. I always anticipated being "caught" and found less than acceptable. And, beneath that second layer was the rock-hard belief that I could and would do anything needed for myself and my family, but it was the insecure middle that was the basis for my everyday thoughts.
Jessica Kaley Loses Self-Esteem
Then about seven years ago, I became engaged to an intelligent and capable man; and, for the first time, I allowed someone else to make life decisions for me. He was always good to me, but I became more dependent and less capable as I fell out of practice of thinking for myself. When we split two years ago, I moved out on my own again and found I was unable to trust myself to take the best care of me. I was heartbroken and scared, and I hate being frightened more than anything else, so I chose to fight.
Jessica Kaley Builds Her Self-Esteem
I decided to treat myself like a client, and used a combination of my experience as a Certified Life Coach and a Certified Project Planning Professional to set goals that were true to my personal vision of success – this was key and focused my efforts on my own happiness and wellbeing instead of on others' opinions. I made realistic action plans and took baby steps to build myself a life of self-reliance that is 100 percent the real me through and through – the layers are finally gone.
At 62, I'm the happiest I've ever been because I feel authentic and full of self-love. I look forward to sharing stories of my journey and showing you how to easily apply the lessons learned.  You are worthy and deserving of your love and self-care. I honor the you deep inside and hope you will share your thoughts with me in the comments.
APA Reference
Kaley, J. (2020, February 5). Introduction to Jessica Kaley, Author of 'Building Self-Esteem', HealthyPlace. Retrieved on 2023, December 4 from https://www.healthyplace.com/blogs/buildingselfesteem/2020/2/introduction-to-jessica-kaley-author-of-building-self-esteem
Author: Jessica Kaley
hi Jessica
thank you for sharing your story on how to build self esteem in your life living with Bipolar
i have a daughter who has lost all self esteem, she is only 23 and has been living with rapid mood bipolar disorder for four years now...
do you perhaps have any suggestions on how you can help me to help her with this self esteem issue ? that seams to have become a huge negative in her life, i as her mom and carer i feel so helpless in moving her forward in life...
many thanks.
Kathy, thank you for reaching out and for reading my story. I feel for you, as the man I lived with for over six years had Rapid Cycling Bipolar Disorder.
I can tell you that a key factor for rebuilding my own self-esteem was spending time thinking about what I wanted my life to look like instead of wondering why I couldn't meet other peoples' expectations. As a Life Coach I learned how to help other people realize that fulfilling their own dreams and passions were the ones that were most worthy of their effort, and when I applied that process to myself, I was able to craft life goals that I was excited to work towards and that fulfilled me personally.
Creating little action plans to reach those goals by baby steps allowed me to eventually believe that I could create a better life for myself, one that made me happy. For example, when I was down on myself for being unfit and overweight, instead of telling myself I had to go to the gym five days a week for an hour, I started going three times a week for one half hour. This was doable, gave me a feeling of success, and led to more tiny little improvements, each one adding to my self-esteem.
Self-loving activities like getting massages or simply allowing myself to reread a favorite book were also very helpful, as often we feel that making ourselves feel good is not a worthwhile use of our time and that's a thought I would like to see people let go of.
In addition, I saw a therapist for years regularly, and then gradually tapering off to the point where we met only when I felt in crisis. I learned that creating routines for both the anxiety and the depression were important to my healing, and after practicing them for a couple of years, they are now ingrained habits. My routines include the top priority tasks that are critical for my survival (like taking care of my Type 1 Diabetes, going to work whenever possible, feeding myself healthy foods, paying my bills so I have a roof over my head). When I had a "bad" day, I pulled out my routine, and allowed myself to feel successful at doing what I needed to do. Learning these routines proved to me that I could take care of myself when I prioritized myself properly, and each baby step of successfully completing a mini goal made me believe I was worthy of the effort.
As her mom, you may best be able to help her by helping her find the right person to talk to about these things, as I know I was never open to my mother's advice about my personal life, but if you and she have good lines of communication, then these are some places to start. I wish you both the best! with love, Jess
Jess, you are amazing and an inspiration to me! I can't wait to follow your new blog. Congratulations 🎈
Thank you, Stephanie, I appreciate your feedback so much. I look forward to sharing with you and the HealthyPlace community.
Leave a reply