Eight Tips to Boost Faith and Bust Fear
Fear never wrote a symphony or poem, negotiated a peace treaty, or cured a disease. Fear never pulled a family out of poverty or a country out of bigotry. Fear never saved a marriage or a business. Courage did that. Faith did that. People who refused to consult or cower to their timidities did that. But fear itself? Fear herds us into a prison and slams the doors. Wouldn't it be great to walk out? ~ Max Lucado
Fear Revealed
What is your biggest fear? What feeds your fears? Does fear stifle your thinking? Can you imagine a life with no fear? Do have faith?
Fear is a natural and basic reaction triggered by a physical, emotional, or spiritual threat. It can be a dreadful feeling. It can be gripping. On the other hand, sometimes we fear things that really don't pose a threat. These are the things we imagine or anticipate which may or may not happen. We have all experienced fear at some point in our lives. Sometimes fear creates a period of struggle that rocks our very foundation, especially when triggered by the death of a loved one, divorce, a job loss, or discovering you have a serious mental health condition. How do you face your fears and come out on the other side, not only intact, but stronger, happier and living a more faith-filled and empowered life?
My Biggest Fear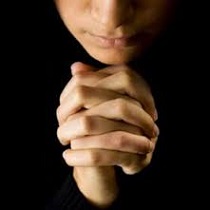 My biggest fear was facing uncertainty after the loss of my mother. When I was a young girl I struggled for years with the death of my mother who unexpectedly contracted a heart virus and suffered enormous pain. She was my anchor. She was my all. Even in her suffering she always believed and lived a life of faith, gratitude, intention, understanding, and peace. She espoused and nurtured in me faith and living fearless.
Boost Faith and Bust Fear
Boost faith and bust fear. A sensation of anxiety, worry, and fear--who amongst us has not experienced this? You have been there. I have been there. When you begin to experience constant fear about ordinary circumstances in your daily life, it can be numbing. It can be a bliss-killer and negatively affect your health and well-being. Max Lucado, a dear friend, best-selling Christian author, writer, and minister offers amazing advice to nurture more faith and fear less. Boost faith and bust fear. Here's how: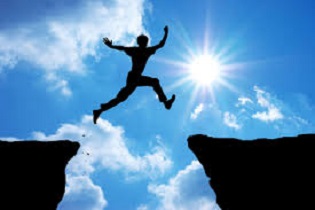 Pray. (It can be therapeutic.)
Slow down. (Life can be a zany ride.)
Act it. (Don't' procrastinate; hop to it.)
Compile a worry list. (Journal your anxieties.)
Evaluate your worry categories. (What are the main things keeping you up at night?)
Focus on today. (Be present where you are.)
Unleash a worry Army. (Confide in your inner circle, they can help calm your fears.)
Let God be enough. (Believe and have faith and He will supply your needs.)
You can also find Dr. Savion on her website, Google+, Twitter, Linkedin and Facebook.
APA Reference
Savion, S. (2014, November 9). Eight Tips to Boost Faith and Bust Fear, HealthyPlace. Retrieved on 2022, September 28 from https://www.healthyplace.com/blogs/livingablissfullife/2014/11/eight-tips-to-boost-faith-and-bust-fear
Author: Sydney Savion, D.Ed.
This was very helpful. Thank you.
Leave a reply