Saying Goodbye to 2020 and My HealthyPlace Blog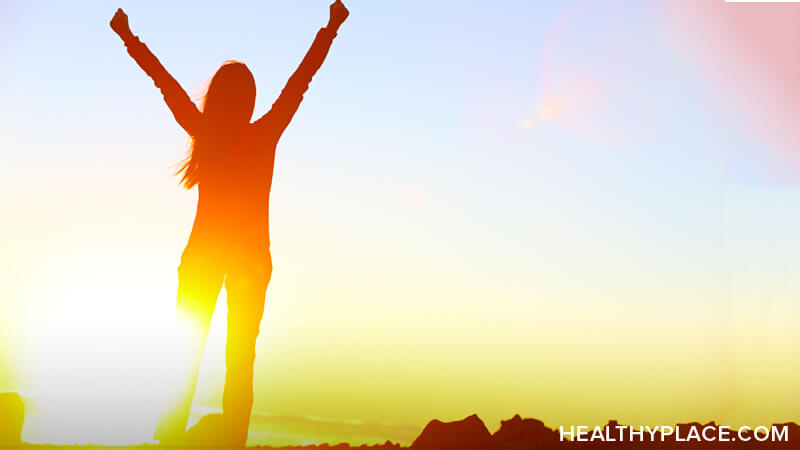 I've spent over two blissful years writing to you each month on this blog. My time with HealthyPlace has been a special time. Like all good things, this one is finally coming to an end. I want to use my final blog post to share what I have learned about myself over the past two years and how writing this blog has helped me grow as a person.
Living a Blissful Life Isn't Always Blissful
Chasing your bliss is a journey with lots of ups and downs. When I first approached HealthyPlace, I was writing a book, and I had no social media presence. I had expertise as a psychologist, but I no idea how I would get a book published with no platform or professional writing experience. I will always be grateful to HealthyPlace for providing me with my first professional writing job.
Writing my book was one of the hardest things I ever did. It was important to me that I not only share my knowledge of mental health and trauma healing from the perspective of a therapist but also as a trauma survivor. Writing about my story was so vulnerable and scary. I worried about what my family would think and what repercussions making my story public might have.
I also struggled to find a publisher. I first applied to book agents, over 25 of them, and I was rejected by every single one. It was so disheartening. Then I learned that some of the smaller publishing houses accept direct submissions from authors, and I submitted to 10 of them. I got two offers for publishing, and I was elated. 
Bliss Can Come When It Is Least Expected
There is no denying it, 2020 has been a rough year for everyone. So many changes happened for me this year; it has been a complete whirlwind. Despite a lot of pain and uncertainty, I am leaving 2020 more sure than ever that I am on the right track.
Like so many others, I had to get creative when the world shut down for COVID-19. In March, I took my therapy practice completely online, and in June, I left the group I had been with since becoming a psychologist to open a practice of my own. Starting my own business in the midst of a pandemic was terrifying, but I trusted my intuition, and it paid off. I love working online and having the opportunity to provide therapy to people all over the country. I also used the extra time I had to get certified as a yoga instructor, something I have wanted to do for years.
My book came out in September, and I've been so honored and humbled by the positive responses I've received from friends and complete strangers. Taking my business online has afforded me opportunities I never expected, and in January, I am moving to Hawaii. I will continue working remotely and will begin creating wellness/yoga retreats on the islands. It is still shocking to me that out of such a devastating year, I have been so blessed. Honestly, fate has never been this kind to me, and it still feels unreal.
I know more struggles will come. That is just the way life goes. Joy gets replaced by pain, and pain gets replaced by joy. Knowing that nothing is permanent allows me to endure the hard times with strength and courage and allows me to revel in the good when I have it. If you would like to continue following me in my journey, I invite you to check out my Instagram page, where I offer daily mental health tips, @drheidigreen. Be well friends, and thank you for spending the last two years with me.
APA Reference
Green, H. (2020, December 30). Saying Goodbye to 2020 and My HealthyPlace Blog, HealthyPlace. Retrieved on 2023, September 26 from https://www.healthyplace.com/blogs/livingablissfullife/2020/12/saying-goodbye-to-2020-and-my-healthyplace-blog
Author: Heidi Green, Psy.D.