Is Sexual Abuse an Epidemic?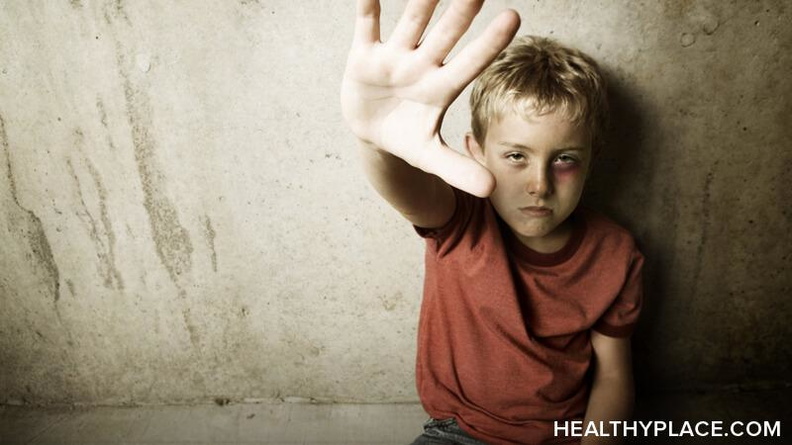 Is sexual abuse an epidemic? Recently, I was in my church's library and I found a copy of Sexual Abuse In Christian Homes and Churches by Carolyn Holderread Heggen, a Christian counselor specializing in sexual abuse recovery (Books on Sexual Abuse, etc.) She claims that sexual abuse is an epidemic.
Statistics of Sexual Abuse Are at Epidemic Levels
According to the Rape, Abuse, and Incest National Network (RAINN), 15% of sexual assault victims are under age 12. Seven percent of girls in grades five through eight and 12% of high school girls report being sexually abused, as do three percent of boys in grades five through eight and five percent of high school boys.
The actual rate is probably much higher, as Heggen cites a study that found only two percent of women who had been sexually abused as children reported it. RAINN's website reports: "One in nine girls and one in 53 boys under the age of 18 experience sexual abuse or [sexual] assault at the hands of an adult."
According to RAINN, Child Protective Services responds to a report of sexual abuse every eight minutes. Imagine the demand for action if someone died of heart disease every eight minutes. Imagine the outcry if every eight minutes the police responded to a drug-related homicide. We'd call it an epidemic and demand action. So why the silence surrounding the epidemic of sexual abuse?
Causes of Sexual Abuse Partially Explain the Epidemic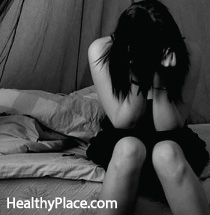 The number one predictor of sexual abuse is substance abuse by the perpetrator. Surprisingly, the number two predictor is conservative religious beliefs. Substance abuse makes sense, but I admit to wondering why conservative religious beliefs were a predictor. Fortunately, Heggen explains why--our cultural reluctance to talk about sexual abuse and our subjugation of women and children are magnified in people with conservative religious beliefs.
Think about it--sexual abuse and rape education are seldom given to males, but most females by the time they reach college have had some form of "here's how not to let yourself be sexually violated" education. The burden is on the victim, the blame is on the victim. This is not the way it should be. The burden to resist sexual violence should be solely on the perpetrator.
People with conservative religious beliefs are more likely to stay silent about sexual abuse due to shame (Getting Raped: The Stigma of Being A Rape Victim). They may blame the victim for "tempting" the perpetrator. They may believe that the Bible requires them to "submit" to the abuse. They may believe that the victim was somehow "asking for it." Case in point, my conservative religious mother blamed my sexual violation on me because I had been drinking with the perpetrator.
But the most common reason for sexual abuse is "because I can." Many times the abuser is someone the victim trusts, like a parent, relative, teacher, or pastor. Many times the victim is especially vulnerable due to social isolation or learning disabilities. The perpetrator takes advantage of the victim every time. Sexual abuse is, by and large, a crime of opportunity.
How to Fight Back Against the Epidemic of Sexual Abuse
Reporting sexual abuse is a courageous action regardless of what happens when you report it and regardless of whether or not there is a criminal case. You have several options: a trusted adult (some of whom are required to report the abuse), the local police department, or a hospital. Keep reporting the abuse until someone believes you. RAINN's website reads:
To learn more about the options in your area, call the National Sexual Assault Hotline at 800.656.HOPE (4673). You'll be connected to a staff member from a local sexual assault service provider who will walk you through the process of getting help and reporting to law enforcement at your own pace. In most areas, there are specific law enforcement officers who are trained to interact with sexual assault survivors. Service providers can connect you to these officers, and might also send a trained advocate to accompany you through the reporting process.
Your first way to fight back against the epidemic of sexual abuse is by reporting the abuse. This epidemic relies on secrecy; where there is no secrecy, abuse cannot continue. From there, work with a therapist to understand this was not your fault. And know that you are not alone.
You can also find Becky Oberg on Google+, Facebook and Twitter, Linkedin, and her blog, One Woman and a Laptop.
APA Reference
Oberg, B. (2015, October 19). Is Sexual Abuse an Epidemic?, HealthyPlace. Retrieved on 2023, December 7 from https://www.healthyplace.com/blogs/recoveringfrommentalillness/2015/10/is-sexual-abuse-an-epidemic
Author: Becky Oberg
My name is Anita. I am the Author of the book, "Anastasia and The Ghostly Owl (The Choice Was Hers!)." It is not written as the typical stories you read about such a topic as abuse. I wanted to inspire everyone by presenting the themes, "hope" and "adversity" concurrently. One purpose of my book is to help parents understand what children go through when dealing with life's hardships. My journey is written to show you that despite our hardships, we can find feelings of self-esteem and self-worth. My book covers topics such as: Silence, Secrets, Guilt, Shame, Survival, Hope, Faith, Believing in Yourself, Persistence, Perseverance, Determination, Self-awareness, Self-help.
Thank you in advance for looking at my new website.
Sincerely
Anita E. Wladichuk
Leave a reply