What It's Like to Use a Crisis Text Line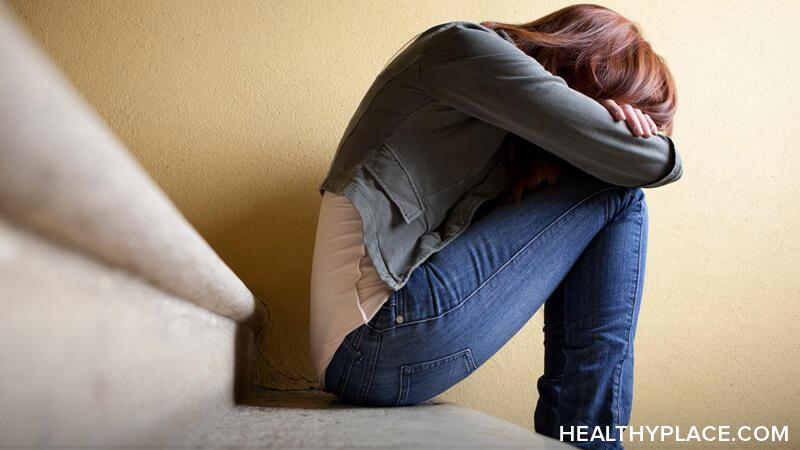 Trigger warning: This post discusses suicidal ideation.
A few nights ago, I used a crisis text line for the first time. I had no idea what to expect; I just knew I was in too dark of a place to really manage it on my own anymore. So I reached out, and I'm really glad I did. 
Why I Chose to Use a Crisis Text Line
A few days ago, I ran out of my antidepressant. It was a silly mistake, I just didn't get it refilled on time, so I went two or three days without it. I figured it would be no big deal and didn't worry about it too much at first. Then my depression symptoms started coming back in waves. I would be fine for a few hours, and then I would be shaking and crying and feeling guilty for existing. Then in a few hours, I would be fine again. After a day or two, the waves stopped, and the symptoms became almost constant.
The night I decided to use the crisis text line, I was tempted to take my life. I hate typing that now that I'm feeling better. I feel ashamed and scared of that reality, but I am learning that no matter how you feel about reality, it's still real. You have to accept it. So that's the truth: I was so exhausted and felt like I was such an awful human being that I was thinking about suicide. I had a method picked out. I was wavering on the edge, trying to decide if I actually wanted to do it, and that's when I reached out to the crisis text line.
I knew I didn't want to die. I just didn't know what else to do. So I reached out to talk through these huge feelings. I opted for the text line because I didn't think I would be able to say any of these things out loud, but I thought I might be able to type them.
How the Crisis Text Line Works
There are a few different crisis text lines out there, but they all have a pretty similar setup. You text a specific word to the number, and the service sets you up with a real human to talk to. Depending on the service and the time of day, this might happen quickly, or it might take a little while. 
Once the real human being is online, that person asks you to share a little about why you reached out. If you're like me, this is the cue to start sobbing and typing out your entire life story. That's okay. These people are here to listen. Personally, I had a really good experience with the crisis line. My person didn't seem affected by my rambling or repetitiveness, and she was focused on both listening to my pain and keeping me safe.
I'm not sure how the text conversation on the crisis text line usually ends, but once I felt safer, I just said I'd like to be done talking now and thanked my person for her help, and that was it. It was easy and very helpful.
Is It Okay to Use a Crisis Text Line in Recovery?
If you're in mental health recovery, you might be hesitant to use a crisis text line. I know I was. It feels like if I use the crisis line, I'm not recovering anymore. I'm in breakdown mode, a mode I've been fighting so hard to escape. It feels like defeat.
But it's not. Anything that keeps you safe is a good thing, and you should absolutely use a crisis text line if you find yourself in a dark place you can't handle. It doesn't mean you've failed at recovery; it means you are doing everything you can to keep recovering.
Have you tried a crisis text line before? Did you have a good experience? Let me know in the comments below.
If you are having suicidal thoughts or thoughts of harming yourself, please call the National Suicide Prevention Hotline at 1-800-273-8255 or go to your nearest emergency room.
APA Reference
Griffith, M. (2020, November 17). What It's Like to Use a Crisis Text Line, HealthyPlace. Retrieved on 2023, November 30 from https://www.healthyplace.com/blogs/recoveringfrommentalillness/2020/11/what-its-like-to-use-a-crisis-text-line-1
Author: Megan Griffith
Hi! Thank you for sharing your story. I could really relate with a lot of things you wrote.
I think allowing yourself to ask for help in such a difficult situation shows how far you've come in your healing process.. It makes me feel very hopeful towards my own recovery journey.
Again, thank you for sharing this.
Agu, thank you so much for your kind comment. I am so glad that you've found some hope for your own healing in my story.
Leave a reply