Tools For Building Self-Esteem in Children
Self-esteem in children is such an important issue. After all, childhood is full of experiences that can help or hinder one's self-esteem as an adult. It is the foundation for the metaphorical "house" we live in as our adult selves. Too many unresolved cracks can attribute to insecurity as adults.
Many situations with peers, academics, and stress affect a child's self-esteem and can contribute to how a child see's him/herself in the future. It is impossible for parents to be there every step of the way, however there is certain language, questions and ways of acting that can help build self-assurance, confidence and a healthy self-esteem in your child. When parents use the right skills, it also enhances the relationship with their child in terms of the child's trust and communication with the parent throughout adolescence. When parents use tools that the child feels are invalidating, the opposite occurs.
How to Build Self-Esteem in Children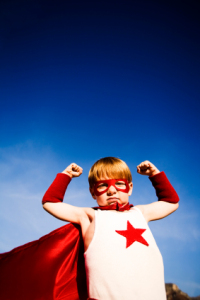 I work with children, young adults and families every day and have for many years. The information in this child self-esteem video is from real life and tricky situations that most parents find themselves in. It will give you quick tools to help your child build self-esteem. Being mindful of your approach to how you handle these difficult situations can really help your child develop a great, life long relationship with themselves.
Tricky Situations That Can Increase Child Self-Esteem
What to say when your child comes to you with:
Dealing with an unfair teacher or coach
Take Good Care.
Emily is the author of Express Yourself: A Teen Girls Guide to Speaking Up and Being Who You Are.You can visit Emily's Guidance Girl website. You can also find her on Facebook, Google+ and Twitter.
APA Reference
Roberts, E. (2013, April 3). Tools For Building Self-Esteem in Children, HealthyPlace. Retrieved on 2023, October 4 from https://www.healthyplace.com/blogs/buildingselfesteem/2013/04/tools-for-building-self-esteem-in-children
Author: Emily Roberts MA, LPC
Hi Emily,
Thanks for sharing this great video, I have a three year old who is very shy when meeting new person. He was not like that when he was much younger, he just love to smile at people but it suddenly changed when he became older. Please can you give me some ideas.
Hi Emily,
I have two high functioning autistic boys. One is very anxious, lacks confidence and has low self-esteem. He never says anything positive about himself and tears up when you encourage him to do so. The other does not want to take responsibility for himself and wants to blame everyone except himself. They are 9 and 11 and they have really been going through these emotions lately. I do not know if it is puberty but I see it is not healthy for them. Are there any recommendations or resources that you may recommend I try. I was considering on seeking ABA therapy for them.
Hi Denette,
Thanks for sharing. I am sorry to hear about the tough time you guys are having. This is a difficult time period for both of them emotionally, and can be compounded by challenges in expressing themselves. I would look into some social skills groups. For your younger son, a group where they learn about emotions and he is learning with peers will make less stressful than one on one therapy- and at the same time a lot of ABA centers have these groups and do individual work which could also be a great resource for your entire family. I would put the boys in separate groups though. I also would look into some of the books by New Harbinger Publishers they have great books for kids about emotions such as Cool, Calm and Confident by Lisa Schwab.
I hope this helps and keep us posted on what you find in terms of groups!!
Take Good Care,
Emily
Hi Emily,
My son will be turning 4 next month. He's really shy around people he isn't familiar with. Is there any way I can help him build confidence? Even at the park when we go for a play. If there are others there he doesn't want to play as he thinks they are watching him. Appreciate your help.
Thanks for blogging about this Emily! I am a teacher and I know how easily a child's self esteem can be boosted or deflated. An awesome tool I've been using for a few years and with a few different grades is Who Is NOBODY? www.whoisnobody.com It gets kids to discover their strengths and experience using them to help others. It's self-running and set up by DVD so easy for teachers to use and you get to know your kids so well through it plus their projects are so moving you can't help but be excited for their unique work. It also helps with the class dynamic because kids are building their sense of self on their actions (vs. Superficial things) so everyone is more relaxed and proud of their individuality and therefore feel like leaders in their own right vs. trying to be the queen or king of the class - instead they are queen or king of their interests and passions - the things that they build identity around so it helps with bullying prevention too!
Thanks Kelly! You provide a unique and extremely valuable perspective for parents and professionals. I appreciate it.
"Should" is a powerful stress word. It puts pressure on someone and makes them feel guilty if they don't do it or can't. More empowering is to say you "can" or you "will". Like your points about being in the moment and questioning them instead of judging them. Good video!
Thanks Brian! You are absolutely right, both the words "should" and "but" can be incredibly invalidating- for anyone! Thanks for bringing up that point, its one we all need to remember sometimes.
Take Good Care,
Emily
Leave a reply