Is College to Blame For Low Self-Esteem in Women?
The buzz in the media this week has been about how 'hooking up' and college culture is a deterrent for a female's self-esteem after college. A Boston College Study reports that female students leave college with lower self-confidence and self-esteem issues. According to the study, even with high academic achievements, most female students gave themselves weaker self-evaluations compared to males at the time of graduation.
Faculty and the media have been searching for answers on why this is the case, when it appears to be pretty obvious to me. Is it college that causes low self-esteem, or is it the transition to adulthood or the reality that working your tail off for the past decade to make the grade doesn't equate to feeling good about yourself? You can clearly see where I am going here.
What Causes Low Self-Esteem in College Women?
A committee was assembled to investigate why these college women were dealing with low self-esteem. "I think it became clear to us when we started having the conversations that it wasn't just an academic thing, it was a cultural thing," Faculty member Robin Fleming said. She cited 'the hookup culture' as one of the most destructive new elements of today's student life. Problems that were also cited by students as being harmful to one's self-esteem included the pressure to look or dress a certain way and the housing lottery. These seem to be pretty stressful for any female, or male, but they are missing the big picture in my opinion.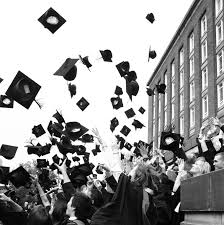 Let's be honest, this is a little bit more complex than a mean roommate or a one night stand, both of which can certainly lower self-esteem. College culture is the "summer camp" between high school and the real world. No adult supervision, money in the bank (or from the government's bank) and parties can make socializing a bit uncomfortable, but far less than the realities of the real world. Although the academic pressures are high, many comforts of student life make it far more bearable.
Of course, there are problems. When hasn't the rate of eating disorders been sky high in college women? It has been this way for decades. Casual sex is certainly higher when young adults are away from their parents for the first time and can have damaging effects on self-image, but again this isn't something that just started with this generation. What they are failing to see is that grades don't always equate to happiness, which is a story many young women have been hearing for years.
Students Are Not Prepared for the Real World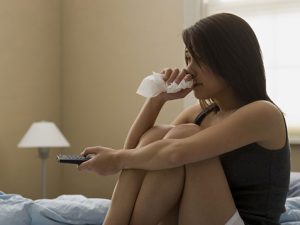 As graduation approaches the harsh reality of paying bills, job applications, interviews, and the possibility of rejection are in the near future. Post-college life is not picture perfect and for most graduates their expectations become lower and lower as graduation day approaches. With graduate unemployment hovering around 25%, many grads experience premature "quarterlife crisis," a period of anxiety, uncertainty and inner turmoil that accompanies the transition to adulthood.
This isn't a new phenomena and I am glad to see that it is getting some media attention. Helping women feel more secure and providing them with support pre and post-graduation can be a huge relief for entering the real world. Dr. Patricia Coughlin at Northwestern said "My research, published in 1984, in the Journal of Personality and Social Psychology, revealed an anti-developmental trend in females throughout their college years. They entered college in a secure and confident state and tended to leave in an insecure and anxious state. How sad to see this continues decades later."
Instead of blaming the culture, which again can be a huge catalyst for self-esteem issues, lets look at the solution. How about universities ask "what could we do differently to help you feel supported, feel more secure in school and post graduation?" Universities which start to adopt this method may find that more female and male graduates feel good about themselves even in the harsh world of first jobs and finding the cash to pay rent.
The bottom line is that there is much more that universities and parents can be doing to emotionally prepare students for the realities of adulthood that can lead to lower self-esteem. Problem solving about how we can empower women to feel successful in more areas than just the classroom, creating supportive and safe mentoring connections and teaching them about stress management could do wonders. We can't change campus life, but we can educate students in a more effective way.
Emily is the author of Express Yourself: A Teen Girls Guide to Speaking Up and Being Who You Are.You can visit Emily's Guidance Girl website. You can also find her on Facebook, Google+ and Twitter.
APA Reference
Roberts, E. (2013, October 2). Is College to Blame For Low Self-Esteem in Women?, HealthyPlace. Retrieved on 2023, October 4 from https://www.healthyplace.com/blogs/buildingselfesteem/2013/10/is-college-to-blame-for-low-self-esteem-in-women
Author: Emily Roberts MA, LPC
Female freshmen may may not be prepared for the social pressures of college. Parents send their young adult children away from the love and structure of family life when they are in their most vulnerable years for susceptibility to mental illness. Then they are thrust into the pressures of high performance/high partying...sadly, some don't make it to sophomore year, let alone the pressures of the real world.
Great point! You are right, many parents don't recognize the huge changes in environment and the effects that has on ones mental health for both men and women!
Leave a reply