Recovering from a Mental Illness Relapse (Again)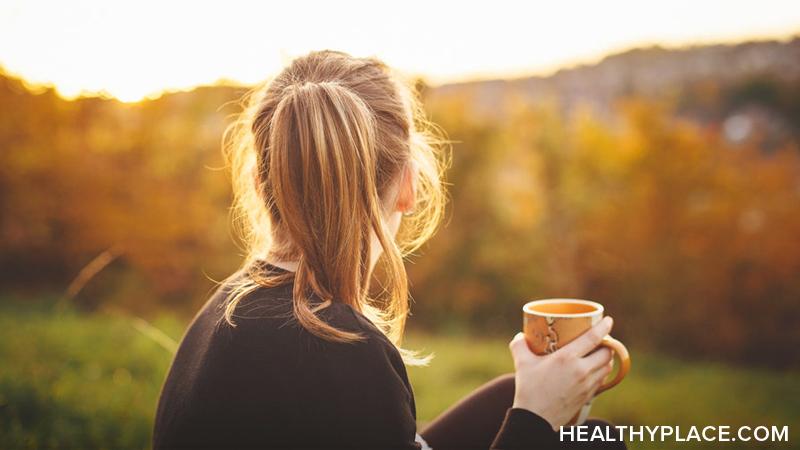 Healing from mental illness isn't linear. Most of us have had to recover from a mental illness relapse at one point or another. Triggers show up whether we invite them in or not: medications stop working, we lose loved ones, a pandemic hits. We aren't guaranteed unending remission. There's no one-size-fits-all path back to sanity, but there are ways to make healing from a mental illness relapse a little easier. 
Accepting My Mental Illness Relapse
Until I can accept that I've had a mental illness relapse, I can't begin to heal from it. Accepting a relapse means more than simply accepting that I'm having a rough time: I'm accepting that I'm actually sick again. Being sick is serious. I have to treat it as such, or my mental health will continue to deteriorate. 
There is no shame in having a mental illness relapse, but I automatically blame myself. I wish self-blame wasn't my default, but it is, and it's detrimental to my healing process. Acceptance is the beginning of bringing my relapse to light and taking the shame and blame out of my illness. 
Mental Illness Relapses Require Self-Care
I grew up in a family where self-care was only for emergencies. People who practiced self-care were thought of as self-centered. Learning how to take care of myself has been one of the biggest challenges in my recovery. 
Self-care isn't selfish; it's required. If I don't put my own oxygen mask on first, I can't help anyone else. I tend to place my family's needs in front of my own, but when I do, everyone suffers. When I put myself first, I'm also teaching my son the importance of self-care.
Recovering from Mental Illness Relapse Is Possible
I fear that I'll never get well again, but I've recovered from two major mental health crises in the past. Both times, I feared I would never get better as well. My own life experience proves that I can and will recover, and also gives me a roadmap to wellness. I look back at what I did to previously recover and utilize whatever tools may help me this time as well. 
My previous illnesses also remind me that healing didn't happen overnight and that I didn't feel good immediately. It took months before I started to really feel like myself again. Both journeys were slow climbs full of setbacks. When I remind myself of these facts, I stop overthinking my bad days. I don't let the fear engulf me and stall my progress. I can relax into knowing that this too shall pass. 
Have you experienced a mental illness relapse? What tools helped in your healing and recovery? Please share your story in the comments below.
APA Reference
Rundell, C. (2020, November 12). Recovering from a Mental Illness Relapse (Again), HealthyPlace. Retrieved on 2023, October 4 from https://www.healthyplace.com/blogs/recoveringfrommentalillness/2020/11/recovering-from-a-mental-illness-relapse-again
Author: Court Rundell
Thank you for sharing this beautifully honest and helpful piece. There are so many points that you touch on but two I would really like to highlight. One is that self-care is so important. We could all do with the reminder that self-care should not be seen as a luxury or lazy, or only in an occasional situation -- we must prioritize our care and wellbeing. I also love that you said you stop overthinking your bad days and letting fear engulf you. Again, these are such brave and worthy reminders we can all benefit from.
Thank you for your comment and kind words. Self-care is, to this day, still my biggest challenge, but I have to put myself first to be useful to others. We could all do with the reminder - I actually keep a sticky note on my bathroom mirror! All the best to you, Court
Leave a reply