Introduction to Joanna Satterwhite, Author of 'Living a Blissful Life'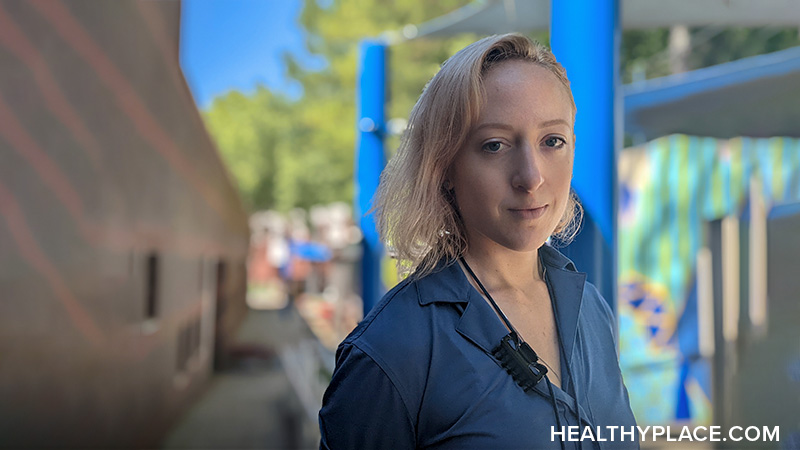 I'm Joanna Scott Satterwhite. I'm thrilled to be joining HealthyPlace as one of the new writers of the Living a Blissful Life blog. It remains to be seen whether I actually know how to live a blissful life, but I'm out here trying, and that's at least half the battle.
Joanna Satterwhite's Experience with a Blissful Life
I come to the topic of bliss from a history of tangoing with its opposite. I'm a latter-20-something, and I've spent most of those two-odd decades swaddled in fear, anxiety, and general malaise. Suffice it to say; I've had to take the long way up to my current state of legitimate wellbeing. 
And it's been a very long way, but I'm so glad I've walked it. From where I stand now, I can see that every moment spent hyperventilating in public, every suicidal ideation, and every self-loathing thought I've ever had was a necessary lesson. Put another way: the only way out is through. But there is a way out. There was for me, and I have full faith that there is for anyone reading this who hasn't yet found it.
What 'Living a Blissful Life' Blog Will Be
I intend my portion of this blog to be part handbook, part rambling musings. Other than dumb luck, I credit my healing to two things: my interest in neuroscience and my still-nascent spirituality. In spite of being apparent opposites, these subjects play quite nicely, and I intend to weave both into my writing. My goal is not to convince you of anything; my goal is to invite doubt into your potentially dusty thinking. Change is the only universal constant, and you are as capable of it as I am. 
My avocation is writing, but my day job is teaching elementary school. The wisdom of my students will undoubtedly float into this blog. No one knows bliss better than a seven-year-old at recess. I've also worked as a personal trainer, so I apologize in advance for the sports metaphors.
I can't wait to explore bliss with the lot of you reading this. We're going to get there. Say it now; believe it later. 
APA Reference
Satterwhite, J. (2022, September 8). Introduction to Joanna Satterwhite, Author of 'Living a Blissful Life', HealthyPlace. Retrieved on 2023, December 3 from https://www.healthyplace.com/blogs/livingablissfullife/2022/9/introduction-to-joanna-satterwhite-author-of-living-a-blissful-life
Author: Joanna Satterwhite
Welcome, Joanna! Happy to have you hear and looking forward to seeing more on this topic.
Thanks for your comment, Lizanne! I'm really excited to get going and generate some conversation!
Great intro! Excited to read more.
Leave a reply