Does My Diet Have Anything to Do with Depression?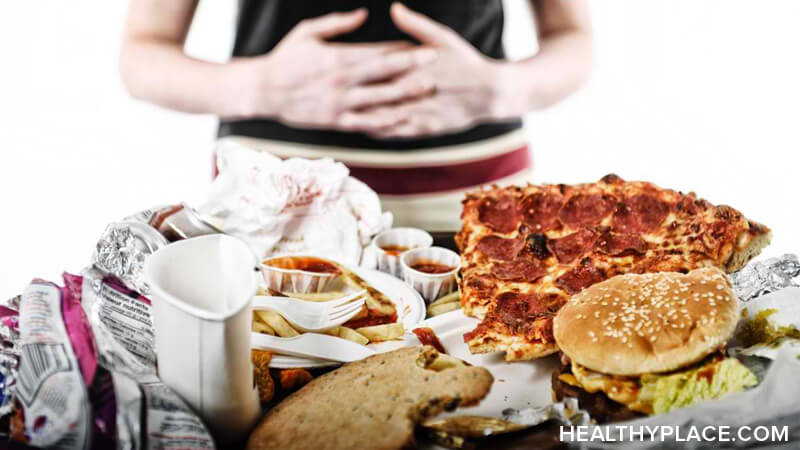 Your diet, what you eat and drink, can contribute to depression. Here's some guidance on the relationship between diet and depression.
Gold Standard for Treating Depression (part 18)
It's obvious that what you put into your body affects your physical well-being and appearance. And yet, many people don't see the connection between food, drink and brain chemistry. If coffee can make you agitated, it is certainly making your brain agitated. Eating a high sugar, high fat diet not only affects your weight, it also affects the body's ability to regulate the blood sugar levels needed for stable moods. Eating too much or not eating enough can also affect the body's ability to keep the brain and body stable. By making one change at a time, you can improve depression symptoms significantly, even if it's just feeling better about your body. Depression itself and the medications used to treat depression can affect your diet significantly. You will have to adjust your diet accordingly.
Is Caffeine Really That Bad?
Caffeine is a very enticing substance because it seems to help you maintain energy levels. The problem is that it's a drug induced energy that doesn't last. You will always need more to maintain the energy you feel you need. It then builds up in your system and can destabilize your mood by affecting your sleep patterns and sometimes making you so anxious it's difficult to function normally. Caffeine is not a treatment for depression. And considering that up to 90% of people with depression experience anxiety, caffeine causes many more depression symptoms than it seems to help. If you do one thing to help yourself manage depression naturally, switching to decaf or stopping coffee completely is one of the best choices you can make. Maybe the thought of tea is not as enticing, but as always, it's a trade off.
video: Depression Treatment Interviews w/Julie Fast
---
---
APA Reference
Fast, J. (2009, January 1). Does My Diet Have Anything to Do with Depression?, HealthyPlace. Retrieved on 2023, December 4 from https://www.healthyplace.com/depression/depression-treatment/does-my-diet-have-anything-to-do-with-depression-gsd
Last Updated: May 17, 2019