Are Co-Parenting Classes Helpful for Divorced Parents?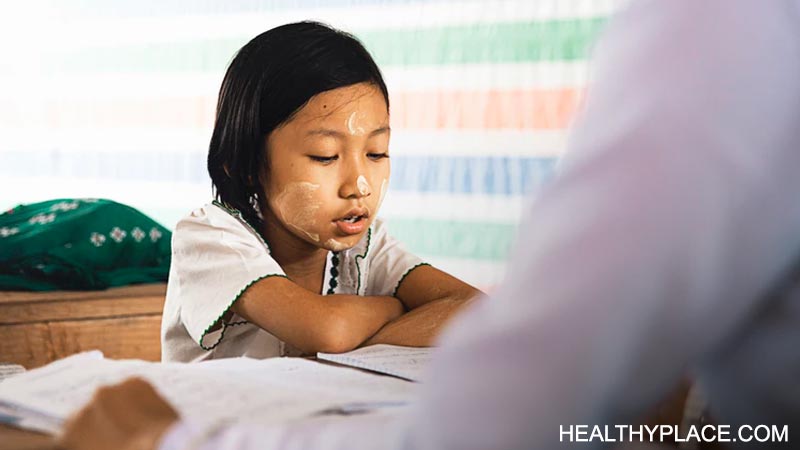 Co-parenting classes can be highly valuable when divorced or separated parents are raising their children separately. When a marriage or partnership dissolves, kids must navigate the worlds of two single parents and their different styles, rules, and expectations. Divorce takes a toll on parents and, especially, kids. The most crucial factor in raising secure, healthy children is having parents who have created a healthy parental partnership (Bass, n.d.). Co-parenting classes can help divorced parents do just that.
Co-Parenting Classes and the Negative Consequence of Divorce on Kids
Adjusting to the myriad of changes that occur when parents divorce is a struggle for many children. Separation anxiety and adjustment disorder are common. Kids often experience changes in their relationship with one or both parents, and they face big and unwanted changes such as a move to a different home, a change in schools, and increased stress at home.
These life changes can lead to difficulties for kids and their parents, such as:
Anxiety (worries that their parents will stop loving them, self-blame, general worries and fears)
Anger
Behavior problems (delinquency, conflicts with peers, truancy, impulsiveness)
A decline in academic performance
Increased chance of risky behaviors like substance use and sexual activity in adolescence
Divorce can be detrimental for children and teens, and the negative effects can follow them into adulthood. The good news is that divorce doesn't guarantee poor outcomes for kids or parents. When parents cooperate with each other to nurture their children, their kids adjust well and can thrive. This is no easy task, which is why taking co-parenting classes can benefit you and your children.
What Topics Do Parents Learn in Co-Parenting Classes?
Co-parenting classes are structured to meet the specific needs of divorced parents wanting to be good parents for their kids. The classes are designed for both parents to take because the point is for parents to learn to work together to provide consistency and stability for their children. Also, parents learn how to focus on the needs of their kids rather than their own needs; while parents have needs, including divorce-related stress and emotions, they should be addressed separately. To help their kids do well, co-parenting classes teach topics like these:
What healthy co-parenting looks like and how to achieve it
How divorce impacts kids and how to be sensitive to their experiences
Embracing your child as part of your lives and love
Parenting kids at the different developmental stages
Communicating positively and productively together
Working together to create a parenting plan
How to deal with a long-distance co-parenting situation
Caring for your child's mental health and wellbeing
Conflict resolution and anger management
Respectful relationship and parenting skills
While each course, whether it's in-person in your community or is a co-parenting class online, differs in its specific curriculum, there is an overarching theme to what they teach: cooperative co-parenting. What do you and your kids gain when their divorced parents take co-parenting classes? You all have the potential to reap numerous benefits for your lives.
Benefits of Taking Co-Parenting Classes
Everyone is likely overwhelmed and under stress during a divorce. Co-parenting classes can help you know what to do about that stress and about the realities of daily life as a single- yet co-parent.
These classes can help you establish consistency and stability for your kids. Everyone will feel more peaceful and accepting of the new changes.
Parents learn how to maintain a positive relationship with each other to make communicating and decision-making less conflicted. When this happens, kids will feel less caught in the middle and more part of a cohesive unit.
With tools and skills learned in a class, you can develop and implement a discipline plan that's fair to everyone and isn't a hateful experience to create with your co-parent. In discipline as well as every facet of your lives, you'll be operating out of a sense of shared parenting goals for your children's growth.
Co-parenting classes allow you to come together for your child. Your communication will be more positive, you'll be equipped to handle inevitable conflicts, you'll be able to compromise and experience a give-and-take relationship, and you'll be able to see the big picture of your children's needs and wellbeing.
With the focus on what is best for your children, co-parenting classes help them thrive. These classes can help you address problems in a balanced way. Both parents can nurture their children and help them succeed. Co-parenting classes can help you help them.
See Also:
APA Reference
Peterson, T. (2022, January 17). Are Co-Parenting Classes Helpful for Divorced Parents?, HealthyPlace. Retrieved on 2023, December 10 from https://www.healthyplace.com/parenting/co-parenting/are-co-parenting-classes-helpful-for-divorced-parents
Last Updated: January 17, 2022