Where Can I Get Quick Parenting Help?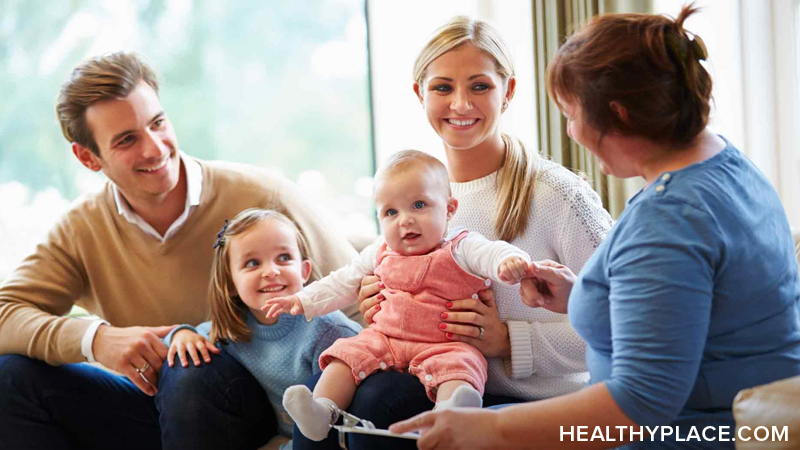 Parenting help is available for you and all other moms and dads looking for a bit of support in raising children. Seeking help on parenting is a sign of strength and the desire to raise your kids in the best possible way so they have a strong foundation as they grow. Parenting help benefits the mental health and wellbeing of children and parents alike. There are different types of assistance available. Discover them below, and pick what resonates with you so you can get quick parenting help when you need it.
Types of Parenting Help Available
It's a universal truth among parents: When you're stressed-out as a parent, a bit of help can provide great relief. This applies to parents of newborns, teenagers, and everything in between. Topics are widespread, too. One parent might need some input on soothing diaper rash, another one could use information about teenagers with ADHD, and still another might need insights into picky eating.
Help is there for you no matter what you're facing right now. The type you choose will depend on your situation, location, and personal preference. General options include:
Research has demonstrated that classes, coaching and other programs decrease parent stress and enhance their skills, confidence, competence, and effectiveness (Hardie-Williams, 2016). So how do you find this parenting help?
Finding the Parenting Help You Need
Coaching, classes, and other types of support programs are available online as well as in communities; however, communities differ in what parenting programs they offer. If classes, conferences, or parenting organizations don't exist in your community, you can seek the same type of resources online and benefit just as much as you would in person.
Parent coaching is a service that is usually provided by a trained and certified parent coach. Coaches work one-on-one with clients to provide tips in a specific area or in general. Search online for parent coaches in your area. You can also work with a parent coach online via phone calls and messaging.  
Parenting classes and courses are instructional sessions where parents learn topic-specific information about child raising, such as discipline. Developmental stages, and more. You'll have the information to refer to long after the class or course ends.
Parenting conferences, parenting workshops, parenting webinars. Also, available in-person and online conferences, workshops, and webinars provide education to parents to increase their knowledge and skillset for raising their children. These often present a wealth of information over several hours or days. Typically lead by parenting experts and professionals, these resources deliver rich, useful content.
Total Transformation This parenting workshop is a downloadable, self-paced guide to dealing with common problems like kids who don't listen, defiance, and others. Topics also help parents remain calm, getting through to your child, and using consequences.
The Positive Parenting Conference offered annually by A Fine Parent, this online conference provides numerous programs taught by parenting experts. Experience the conference and emerge confident and ready to enhance your parenting experience.
Love and Logic offers parenting conferences, workshops, and classes
Parenting Organizations and Community-Based Programs are usually family-led as opposed to professional-led. Grass-roots resources like these help parents feel understood and at-ease as they receive help in parenting.
America's Promise Alliance offers a list of 42 national parenting organizations. Each organization is dedicated to a different topic, and all provide parents with relevant information.
National Parenting Education Network (npen) is a directory that parents can use to locate parenting organizations in their state.
Love and Logic is an organization that provides parent resources, classes, conferences, and workshops. Browse their directory to learn about their specific parenting topics.
Locating and using these parent education resources will enhance family life for you and your kids. Once you take classes, workshops, and more, you'll be your own best resource for your child. You'll also have reliable, quick parenting help where and when you need it.
For quick inspiration, check out Parenting Quotes.
APA Reference
Peterson, T. (2022, January 11). Where Can I Get Quick Parenting Help?, HealthyPlace. Retrieved on 2023, December 3 from https://www.healthyplace.com/parenting/parenting-help/where-can-i-get-quick-parenting-help
Last Updated: January 16, 2022