Stop Believing You Don't Fit In to Improve Self-Esteem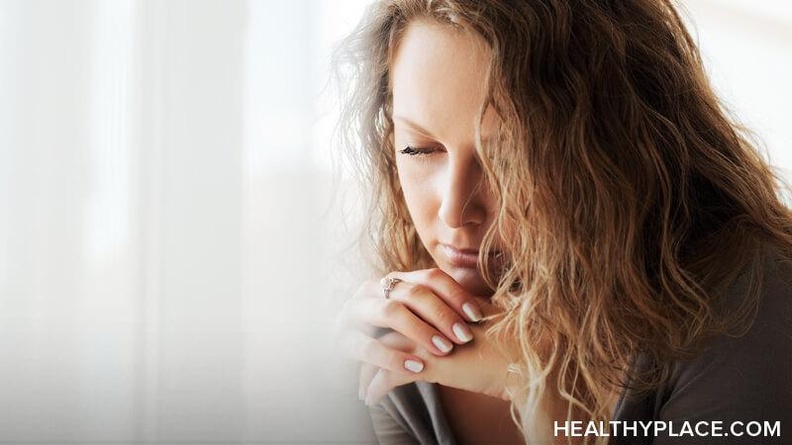 It's easy to believe you don't fit in, when you have low self-esteem. Perhaps you feel different to everyone else and think you have to be exactly like others to fit in. You might overemphasise your weaknesses, compare yourself to others or expect too much from yourself. Perhaps you were rejected, criticised or bullied in the past or you may feel pressured to be like others. Alternatively, there may be something different that makes you stand out, or you're new and have trouble settling in. The chances are that your thoughts about yourself are negative. No matter what, it's important to realise that you do belong, just like everyone else. You can improve your self-esteem when you stop believing you don't fit in.
How to Stop Believing You Don't Fit In to Improve Your Self-Esteem
Realise that your thoughts and feelings are not the truth. Your own thoughts and feelings are your own biased perceptions. Just because you believe you don't fit in doesn't mean it's true.
Realise that everyone is a unique individual. No two people are alike and that's a good thing. Imagine a world of clones, it just wouldn't work. We each have own own strengths and despite being different, we complement each other. We all fit in somewhere, just like the different pieces in a puzzle.
Embrace your individuality. Your differences are what make you special. Even your perceived weaknesses may be strengths. For example, some people inspire others by the way they handle their challenges. See the positives in your uniqueness and love yourself in your entirety, flaws and all.
Focus on your strengths. Know your strengths and focus on the positives about yourself.
Understand that you don't have to be exactly like everyone else to fit in. You belong in this world in spite of your differences.
Stop living in the past. If you were rejected or bullied in the past, it doesn't have to be forever. If the past is getting in your way of living, don't be afraid to seek help.
Look for inspirational role models. Many people who made a difference to this world did so because of their differences. Think of inspirational people in history, musicians and artists. The most successful ones are those who stood out from the crowd.
Notice your similarities with others. You have many things in common with others just by being human. And you will find more similarities as you get to know people.
Be curious about other people. Ask questions and be interested in other people, particularly those who are different from yourself. See that differences are a good thing and you can get along. At the same time, curiosity might reveal similarities.
Know that if you really don't fit into a particular situation, it's not all situations. There may be times when you find yourself in a specific situation where you really don't fit in and it has nothing to do with low self-esteem. Realise that it's just one situation and you will fit in other situations. It's important to know that you don't have to fit in everywhere. Stop the overgeneralising and keep it specific.
See the bigger picture. In the larger scheme of things, you do fit in this world. We're all people and we share the same planet. You belong just like everyone else.
Improve Your Self-Esteem by Understanding You Do Fit In
The key message here is that you need to stop believing you don't fit in. It's a limiting belief that isn't a true reflection of reality. It interferes with not only your self-esteem, but your overall quality of life. It's in your best interest to change that belief and seek help if you need it. Realise that you do fit in and you do deserve the best. Stop believing you don't fit in for a better self-esteem and a better life.
You can find Fay Agathangelou on Facebook, Google+, Twitter, Pinterest and her website.
APA Reference
Agathangelou, F. (2015, June 16). Stop Believing You Don't Fit In to Improve Self-Esteem, HealthyPlace. Retrieved on 2023, December 2 from https://www.healthyplace.com/blogs/buildingselfesteem/2015/06/stop-believing-you-dont-fit-in
Author: Fay Agathangelou
Good article. I think every person is special and have unique quality. so we try to find that. No one is perfect.
Thanks very much Sabrina. I agree that everyone is special and unique.
There are some interesting points in time in this article however I don't know if I see all of them heart to heart. There's some validity however I'll take hold opinion till I look into it further. Good article , thanks and we wish extra! Added to FeedBurner as well
Hello Sacha,
Thanks for your comment, I'm glad you liked the article. I look forward to checking out your work. :)
Regards,
Fay
Increase your self esteem by considering others to be better than you then the aspect of comparison will no longer be there. The bible says you first love yourself before you can love others.
The article tells you to believe you fit in read more....
Hi Dorcas,
Thanks for your comment. Comparing ourselves with others is certainly damaging to self-esteem.
Fay
Leave a reply