Assertiveness and Self-Esteem
Being assertive means speaking up for yourself, being able to express your opinions and feelings and being able to say no. Assertiveness is important for a healthy self-esteem and for your overall wellbeing.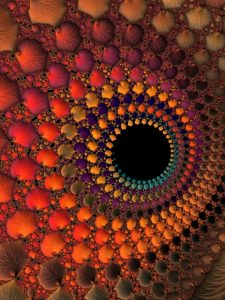 It can be very hard to be assertive when you have low self-esteem. You may believe you don't deserve to be heard or that your opinion doesn't matter. You may put other people's needs before your own which means that your own needs are not met. Alternatively, you could be afraid of speaking up for yourself. You get anxious or worry about what others will say or do, or how you will cope with it.
Not being assertive makes it easy for you to be ignored, taken advantage of or even bullied. Consequently you may feel sad, depressed, frustrated or angry. It worsens your self-esteem.
You Can Become More Assertive
The good news is that you can learn to become assertive. A good starting point is changing your beliefs about yourself. It is important to know that everyone, including you, is entitled to their opinion, to have feelings and to express them. You have the right to make your own choices and decisions. It is okay to say no from time to time and to be yourself.
Becoming more assertive is a skill that requires practice and persistence. However, it is well worth the effort.
How to Become More Assertive
This self-esteem video talks about becoming more assertive.
You can find Fay Agathangelou on Facebook, Google+, Twitter and her Website.
APA Reference
Agathangelou, F. (2014, December 9). Assertiveness and Self-Esteem, HealthyPlace. Retrieved on 2023, November 29 from https://www.healthyplace.com/blogs/buildingselfesteem/2014/12/assertiveness-and-self-esteem
Author: Fay Agathangelou
please add me to email mental health newsletter
Hi Ishana,
Thank you for your interest in HealthyPlace. The Mental Health Newsletter signup form is on the lower-right. You'll need to sign up with your email there.
- Natasha Tracy
- Blog Manager
All to often women allow old sayings root into their personality, gone are the the days of RUDE and aggressive behavior,
today remap your mindset.. know who you are and what you want... BE
self confident enough to stand up for yourself.
Leave a reply