When Depression Causes a Lack of Motivation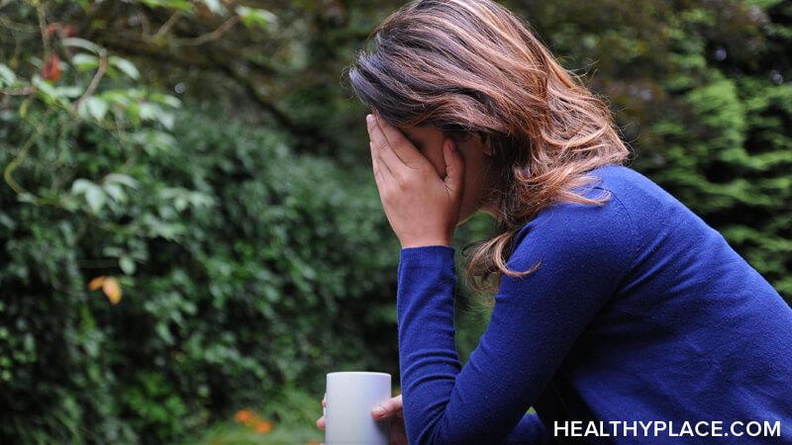 The lack of motivation that can be caused by depression and other mental illnesses can be debilitating. There are some things that are so important they must be done as soon as possible. But for those who battle depression, the lack of motivation can be an enemy that seems insurmountable at times (Depression Can Drain You of Your Will to Live). Here's what to do when depression causes a lack of motivation.
Lack of Motivation is Common in Depression
The United States Substance Abuse and Mental Health Services Administration (SAMHSA) has established a working definition of mental health recovery that defines recovery as: "a process of change through which individuals improve their health and wellness, live self-directed lives, and strive to reach their full potential."
You may have noticed all the elements of SAMHSA's definition of mental health recovery require you to do something. "But," I protest, "I can't even get out of bed." Depression saps motivation so completely, the depressed person can often find herself in the midst of a pile of tasks left undone and plans left unrealized.
Don't Mistake Depression and Lack of Motivation for Laziness
This is often where the depressed person can be, mistakenly, thought of as lazy or apathetic. A depressed person's lack of motivation is not the same as laziness. When someone is lazy, they don't want to do work or do unpleasant tasks, even when they have the energy to do so. They may be motivated just fine, they simply don't want to exert themselves in any way.
The person who is unmotivated due to depression usually wants to work and do other things, but feels as if they can't. This is a key difference between laziness and depression.
Since we see that becoming motivated even in the depths of our depression, or other mental illness, is a huge part of the mental health recovery process, let's look at three ways to overcome the depression-caused lack of motivation we might feel.
3 Ways to Beat Depression's Lack of Motivation
1. Identify the Essentials
When you're depressed and lack motivation, you may need to adjust your ideas about what is essential and what isn't. Doing the dishes is essential; polishing the faucet isn't.
2. Break Up Large Tasks Into Smaller, Easier Ones
Okay, so the kitchen needs cleaning. There are dirty dishes everywhere. But it's such a huge job when we're depressed that we let it go and it becomes much worse. And this just serves to make our depression worse because we feel lazy and no good. So instead of telling ourselves, "I've got to get this whole kitchen cleaned up," we should break it down and say, the first thing is to unload the dishwasher full of clean dishes. But this is even too much, so we tell ourselves, "okay, the only thing I have to do right now is unload the silverware." This is a job we can usually get ourselves to do because it's short and easy and requires only a bit of our valuable energy. Once we're done with the silverware, we can leave the kitchen and collapse on the couch until the next time we go to the kitchen for something and break off another small chunk by unloading just the bottom portion of the dishwasher.
By doing things this way, it allows us to at least get started on our immediate tasks. Granted, it takes a bit longer using this method, but it's better than not doing anything at all.
3. Be Positive about Even the Smallest Victories
In mental health recovery, any small step should be celebrated. Use these victories to encourage and remind yourself that you can indeed overcome one step at a time. You'll be able to say, "I know I can do it because I've done it before." When depression causes a lack of motivation, know that you can still beat it.
APA Reference
Ehrmantrout, M. (2015, March 18). When Depression Causes a Lack of Motivation, HealthyPlace. Retrieved on 2019, October 19 from https://www.healthyplace.com/blogs/recoveringfrommentalillness/2015/03/about-depression-caused-lack-of-motivation
Author: Mike Ehrmantrout