Does Therapy Increase Self-Esteem?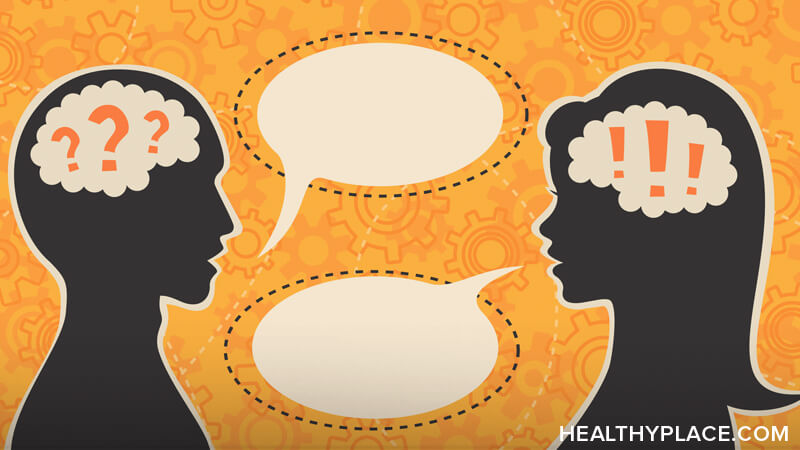 Does seeing a therapist increase self-esteem and the self-esteem building process? While our society is working hard to de-stigmatize the belief that therapy exists only for people in crisis or with chronic mental illness, we still tend to think of therapy as something to help us move from bad to neutral, instead of from neutral to good. Yet therapists are trained to understand how the mind can build confidence and create sustainable change. As you consider adding therapy to your self-esteem journey, read on to learn three ways that therapy can help increase self-esteem.
How Therapy Increases Self-Esteem
1. You Develop an Inner Voice
Therapy increases self-esteem because a good therapist will never tell you what to do. Why? Because your therapist's job is not to create another version of his or herself, it's to help you create the version of you that you want to be. (The exception to this is when a client has suicidal or homicidal desires, or if a client reports a situation in which a minor is being harmed. In these cases, your therapist is often legally obligated to intervene.) A therapist is trained to help you identify and explore your own beliefs. The more you talk about them in sessions, the more you begin to hear them in your daily life. This allows us to develop a very defined sense of who we are, which is an important part of building self-esteem. 
2. You Can Identify and Change Toxic Behaviors
A question I hear a lot as a therapist is, "Why can't I?" As in: "Why can't I control my anger?" "Why can't I lose weight?" "Why can't I maintain relationships?"
Our inability to make the changes we desire often leaves us powerless and, of course, our self-esteem suffers. Working with a therapist can be very helpful in these cases because therapists are trained in aiding in mental exploration. Using different techniques, a therapist can help "unknot" the confusion surrounding our actions, helping us to understand the source of ur inability to change. We are often able to approach "why can't I" from a different point of view, allowing us to create and maintain the changes we seek. 
3. You Can Put the Past Behind You
Our childhoods play an integral part of who we are as adults. Though we often assume that processing our youth is only necessary if there is a history of abuse, non-traumatic childhoods are still a huge piece of our developments–the beliefs that we establish as children often continue into our adulthood, without us ever questioning their validity. For example, one of my clients remembers believing as a teenager that beauty magazines were gospel. By going back and examining this time in her life, she has realized it has led to years of body-image issues, which she is now able to approach from a more positive and realistic place. Being able to examine our childhood from an adult point of view frees us from mental constraints we often didn't know were there.
Should You Try Therapy to Increase Self-Esteem?
The decision to try therapy is a personal one, but I am a strong believer in therapy's benefits. At its core, therapy is about growing. There is incredible power in stepping away from our daily experiences and studying ourselves. In the following video, I discuss how the therapeutic process can help us deepen our understanding of ourselves. 
Has going to therapy increased your self-esteem? Share your thoughts in the comments.
APA Reference
Mahrer, B. (2019, October 31). Does Therapy Increase Self-Esteem?, HealthyPlace. Retrieved on 2023, December 5 from https://www.healthyplace.com/blogs/buildingselfesteem/2019/10/does-therapy-increase-self-esteem
Author: Britt Mahrer
This is such a wonderful read to come across! I love all the points you make but I particularly enjoy the discussion around "inner voice". I think this is one that most of us wouldn't think about or consider the benefits of, but it can be such an impactful change! Thank you for sharing.
Being able to really hear our inner monologue is such a difficult thing. There is so much noise around us (and within us) that it's something we have to decide we want to develop. Thanks for commenting!
Leave a reply