Adopted Teens May Be At Higher Risk for Attempting Suicide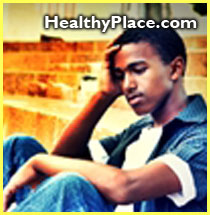 Suicide is the third leading cause of death for teens and young adults, and parents may be aware that teens who have suffered abuse or depression are at higher risk. The results of a recent study suggest that adopted teens also may be more likely to attempt suicide than their peers who live with their biological parents.
Researchers from the University of Cincinnati Medical Center in Cincinnati, Ohio, used data from a national survey of adolescent health to identify 214 adopted and 6,363 nonadopted teens. The teens completed questionnaires and interviews at home and in school, and the parents of the teens were asked to complete separate questionnaires. Teens were asked questions about their general and emotional health, including questions about self-image, depressive symptoms, and whether they had attempted suicide during the past year. Teens also identified whether they participated in risky behaviors such as smoking, drinking alcohol, using drugs, or having sexual intercourse. The survey also asked teens to answer questions about their school performance, and both teens and parents were asked to respond to questions about family relationships.
More than 3% of all teens in the study reported suicide attempts within the last year. Almost 8% of the adopted teens reported suicide attempts, compared to just over 3% of the nonadopted teens. Teens who attempted suicide were more likely to be female, and were more than four times as likely as teens who didn't attempt suicide to have received mental health counseling in the past year. In addition, teens who attempted suicide were more likely to report risky behaviors, including using cigarettes, alcohol, and marijuana, to have had sexual intercourse, and to be aggressive and impulsive. Adoption, depression, mental health counseling in the past year, female gender, cigarette use, delinquency, low self-image, and aggression were all factors that increased a teen's likelihood of attempting suicide. Teens who perceived themselves as highly connected to their families were less likely to have attempted suicide regardless of whether they were adopted or not.
What This Means to You: Attempted suicide is more common among teens who live with adoptive parents than teens who live with biological parents, although it is important to note that the majority of adopted teens do not attempt suicide. Depression, aggression, substance abuse, and low self-esteem, as well as adoption, may place a teen at higher risk for attempted suicide. Talk to your teen about whether he has ever considered suicide, particularly if your teen has any of these risk factors; if you think your child needs help, talk to your teen's doctor or a psychologist or psychiatrist for advice.
Source: Pediatrics, August 2001
The National Hopeline Network 1-800-SUICIDE provides access to trained telephone counselors, 24 hours a day, 7 days a week. Or for a crisis center in your area, go here.
next: Family Mental Health History
~ depression library articles
~ all articles on depression
APA Reference
Staff, H. (2008, December 14). Adopted Teens May Be At Higher Risk for Attempting Suicide, HealthyPlace. Retrieved on 2023, December 9 from https://www.healthyplace.com/depression/articles/adopted-teens-may-be-at-higher-risk-for-attempting-suicide
Last Updated: June 24, 2016